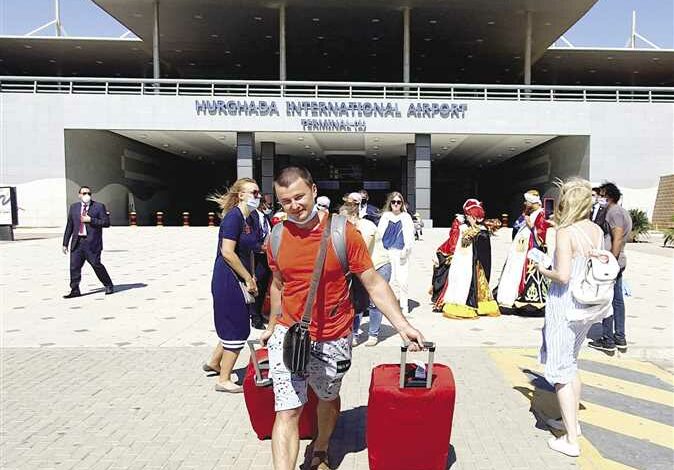 Tourism and Antiquities Minister Ahmed Issa announced Monday that more than seven million tourists visited Egypt in the first half of 2023, a figure he hailed as 'historic'.
Issa thanked and congratulated the private sector, stressing its role in achieving these historic figures.
According to the data, Issa added that the the first half of 2023 saw a great diversity of nationalities who visited Egypt.
Germans visited Egypt the most in that period, followed by the Americans, British, Spanish, Italians, and more.
These are "record" numbers Egypt has never seen before, he noted.
Issa's remarks came during a symposium held by the Canadia-Egypt Business Council, in cooperation with the Egyptian Business Council for International Cooperation, under the title "The Future of Tourism in Egypt: Opportunities and Challenges."
He said that the tourism industry globally is still less than in 2019 levels before coronavirus pandemic, yet Egypt has still achieved increasing growth and its market share is rising compared to global tourism.
The minister referred to the target of achieving 18 million tourists during the year 2024, pointing out that focus has been placed on the competitive advantages that Egypt possesses such as beach tourism, family tourism, diving, and cultural tourism.