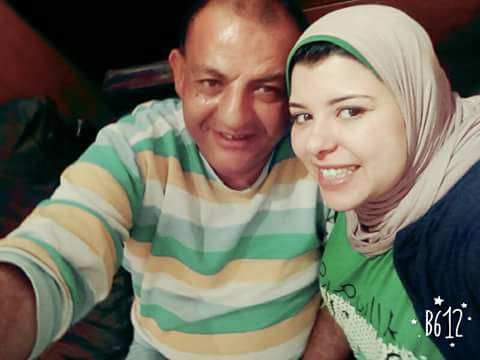 In response to a Sunday court ruling that ordered the release of Italian tourist accused of killing Tarek El Hennawy, a hotel engineer at Marsa Alam, for a LE 100,000 bail, Hadeer El Hennawy, his daughter, told Egypt Independent on Monday that the family had requested the man be banned from leaving Egypt.
"I was shocked about yesterday's ruling. I don't understand how it's fair after my dad died for the defendant to be released with bail. The court did not provide any explanations to justify his release," Hadeer said on Monday.
El Hennawy, the supervising engineer, died in August after brawling with Italian tourist Ivan Pascal Moro, after he warned the tourist not to enter a restricted area, his daughter said.
Red Sea Court ordered the release of Moro on Sunday for a bail of LE100,000, on murder charges.
According to Hadeer, Moro has not yet paid the LE 100,000, and is still in prison.
"If he ( Moro) ends up paying the bail, he will be released, and will flee the country and will no longer be punished for killing my father," she said.
According to Ahmed El Gendy, El Hennawy's lawyer, the forensic report of the incident has not yet been presented to the court, and the investigation is still spending.
"This gives me no doubt that the report proves the defendant guilt," Hadeer added.
"When I went to see my father last month, he had already died. Signs of beating on his face and blood were clearly seen," she said.
Hadeer explained that all she is trying to do now is to call upon the persecution to act quickly and appeal Sunday's ruling, and calls on the Egyptian government to ban Moro from travels.
The Tourism Ministry stated that Moro confessed to the murder of El-Hennawy.
A judicial source told Al-Masry Al-Youm on Monday that the appeal by the prosecution against the decision to release the Italian man will be determined after Moro submits the bail's payment.
"How can my husband's life and his right for justice go to waste like that? How can Egyptian blood be this cheap to our country? I just want to understand how there is no explanation for Moro's release, "Faten Abd El Gaffar, the deceased's wife posted on her Facebook account Sunday.
The deceased's family also said that they have been running around for a month to family courts trying to finalize El-Hennawy's documents, insurance and pension-but with no avail.
"Everything in this country is corrupt, unfair and extremely tiring. I hope all of this ends soon. Only God is fair," Faten said in a video she posted on her Facebook account.