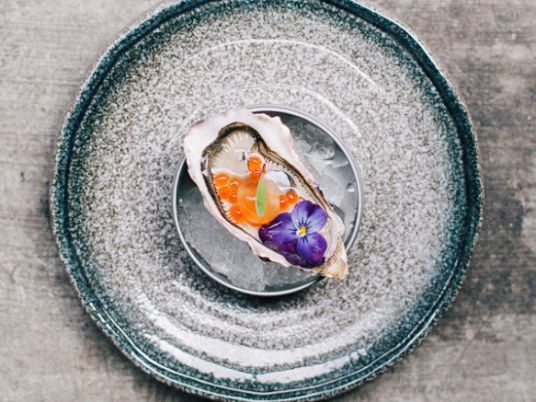 Even if this year's "World's 50 Best Restaurants" awards included (controversially) only nine Asia-Pacific entries, the fine dining scene across the region continues to grow from strength to strength.
Tokyo boasts a mind-blowing 267 Michelin-starred restaurants.
In Hong Kong and Macau you can take your pick from 75.
It's not all restaurants — authentic food is served in humble backstreet cafes, markets and food stalls.
You'd be hard pushed to find bolder or more full-on flavors than those in Churchgate Khau Galli in Mumbai, Gurney Drive Hawker Center in Penang, Malaysia, or Or Tor Kor Market in Bangkok.
That's why CNN canvassed chefs and industry experts across Asia for a look at the trends that are making the biggest culinary waves, within and beyond the region.
Hot ingredients: Tea is the new chili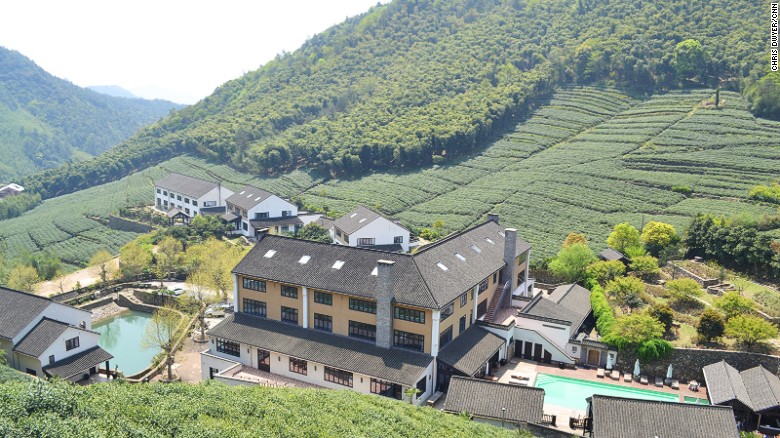 Head chef at French-style country hotel Le Passage Mokhan Shan in China's Zhejiang province, Toyo Koda says locally grown tea is a trending ingredient in cuisine. Le Passage Mokhan Shan has its own tea plantation in the backyard.
There's no shortage of new Asia-inspired produce that ends up as must-have on menus in Brooklyn or Dalston.
Calamansi is the new yuzu.
Bone broth is the health-boosting drink inspired by Japanese ramen.
But no ingredient is as desirable as tea, especially in China.
"A big 2015 culinary trend in China continues to be the focus on locally grown tea as an ingredient in cuisine," says Toyo Koda, head chef at the French-style country house hotel Le Passage Mokhan Shan in China's Zhejiang province.
"It's incredibly versatile and can be used across savory and sweet dishes," says Koda. "I use it to smoke a free range duck, while a subtle tea can even accompany foie gras in the form of a jelly."
Tea's nutritional and health benefits make it popular as an ingredient, especially in desserts.
"Patisserie is a more natural home for it, in dishes including biscuits and a green tea mousse cheesecake," says Koda. "The particular beauty is that it works across all types of international cuisine and adds a real touch of local flavor."
Oyster renaissance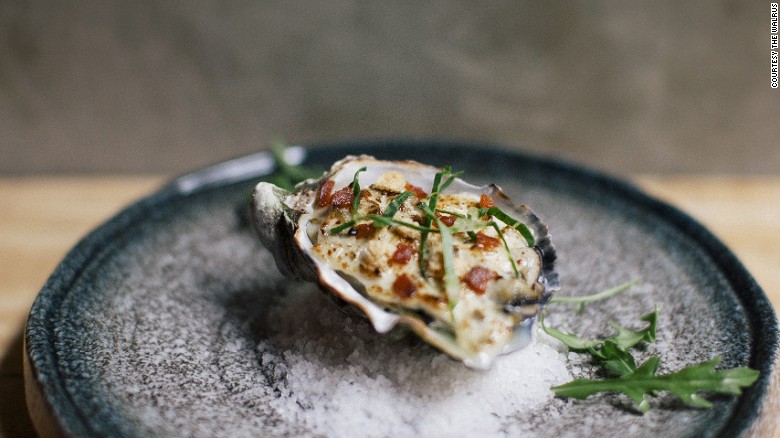 From The Walrus, the Hail Caesar oyster.
There's another familiar ingredient being used in imaginative ways: the oyster.
"Keep an eye out for oysters, which are starting to transcend the raw bar into a wider variety of cuisines and recipes," says Christopher Mark of Black Sheep Restaurants in Hong Kong, which manages eight venues.
Many places are heating up oysters instead of serving them raw with lemon wedges.
Newly opened The Walrus in Hong Kong has more than 20 ways of serving oysters, including Hail Caesar, a cooked oyster with Caesar dressing, homemade croutons, parmesan and lettuce.
Its other signature, Oompa Loompa, is a blood orange sorbet served atop an oyster with salmon and cucumber.
"Widely considered a delicacy, oysters are surprisingly eco-friendly to farm, and are becoming increasingly more accessible around the globe," says Mark.
Local produce, kimchi, adobo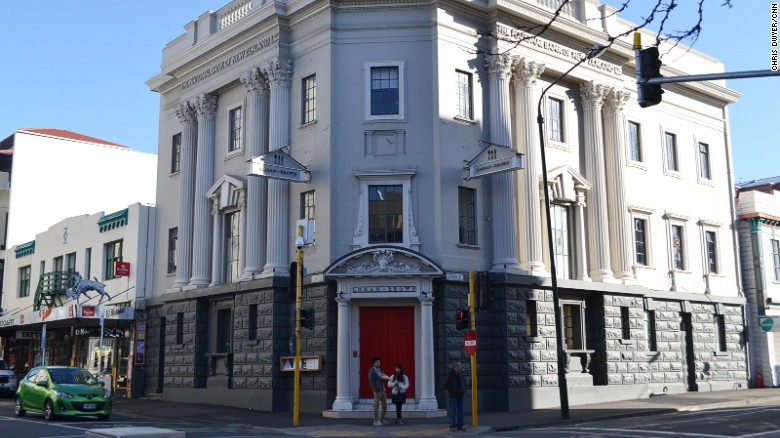 At Logan Brown in New Zealand, chef Steve Logan says a regional trend is more game, such as wild venison, offal and pies.
Steve Logan, chef at the informal fine dining Logan Brown restaurant in the New Zealand capital of Wellington, has seen that "super grains and veggies are brought into a lot of dishes, while chefs are talking up using local produce."
While local produce continues to be a blockbuster, Logan has also reaped the benefits of "more game, such as wild venison, offal and pies."
His presentation tends to be "more wholesome style, as opposed to pretty."
Perhaps most surprisingly, in line with the growth in special dietary requirements from guests, "good enzyme-producing foods like sauerkraut are on the rise."
Another high-enzyme food, Korean kimchi has taken the world by storm.
Now, it's looking like the Philippines is next to stake its claim with an adobo revolution, the Filipino method of marinating meat with vinegar.
Relaxed fine dining
In Melbourne, a city renowned for its quality of life and that elusive balance of work and play, it's tough to find starched linen or snooty service across the city's wealth of restaurants.
Chefs and servers allow diners to kick back in unfussy surroundings.
It's the plates that do the talking.
Even in the smallest towns across the state of Victoria you'll find dishes that could grace Michelin-starred establishments.
From wineries like Tom's Cap, Narkojee and Oakridge to restaurants like Nautica in the Gippsland Lakes, the plating and produce shows the surest of hands at the stove, all in environments that celebrate quality and relaxation over showiness.
Asian fusion finally fusing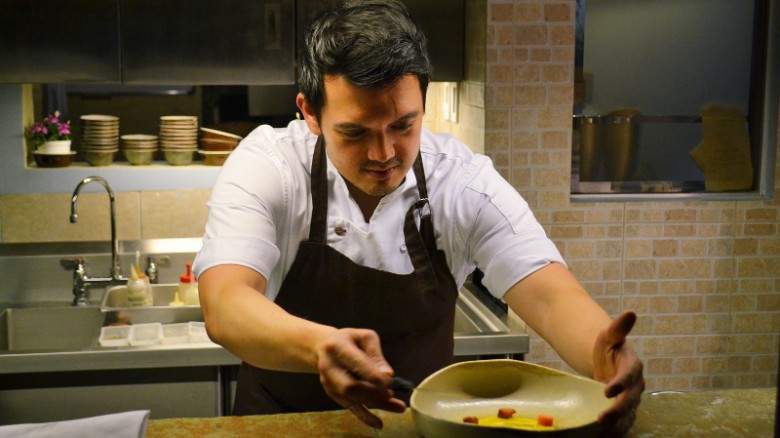 Rob Pengson is chef at a number of Manila restaurants, including the award-winning The Goose Station. "In the past, Asian fusion in Asia was generally weak", he says. Now I see more chefs pushing the envelope.
Rob Pengson, chef at a number of Manila restaurants, including the award-winning The Goose Station in the city's Fort district, looks at his fellow chefs across Asia and sees how they're continuing to evolve.
Even if "fusion" has occasionally felt more like "confusion," he's clear that Asian chefs are leading the way with brilliant and thoughtful combinations.
"In the past, Asian fusion in Asia was generally weak, scattered by half-hearted attempts at innovation," he says.
"Now, I see more chefs pushing the envelope — at restaurants including Ho Lee Fook in Hong Kong, Narisawa in Japan, Gaggan in Thailand, Black Sheep in Manila and so many more.
"It's something that I feel more and more chefs will follow."
A number of the restaurants that Pengson cites are run by "third culture" chefs — those who cross borders after growing up in one culture and working in another.
Featured in a recent edition of Culinary Journeys, Gaggan Anand describes how he took influences from his hometown of Calcutta and interpreted them to stunning effect in his eponymous Bangkok restaurant.
Likewise, Jowett Yu at Hong Kong's cheekily named Ho Lee Fook ("good fortune for your mouth" in Cantonese) was born in Taiwan, grew up in Canada and worked in Sydney under legendary Japanese chef Wakuda Tetsuya before coming to Hong Kong.
His signature dish fuses innovative global flavors, namely roast wagyu short ribs with roasted jalapeno puree and green shallot kimchi in a taste symphony with few equals.
Yu and Ho Lee Fook are indicative of the globalized nature of food in which Mexican, Korean and Australian ingredients are served together in a contemporary Cantonese restaurant in Hong Kong by a Taiwanese/Canadian chef.
The world on a plate, with Asia at the center.