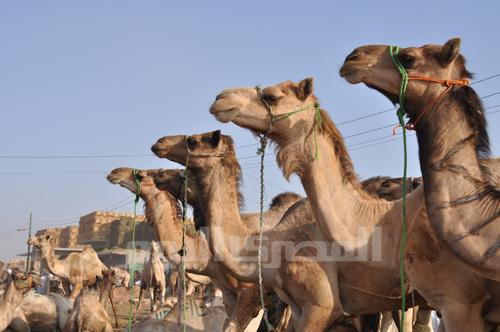 Hours before the World Cup final between France and Argentina, the French Football Federation announced that three players of the French national team were infected with the Camel flu or MERS-CoV.
The Camel flu is spread in the countries of the Arabian Peninsula because of the widespread of camels and humans mixing with it, Ahmed Mustafa, a researcher at the National Research Center, said.
According to Mustafa, no scientific evidence has proved its transmission from one person to another until now. 
Unlike the recently spread COVID-19 virus this strain is rather transmitted from camels to humans.
The seriousness of the virus lies in its high morality rate, which reaches 35 percent of all infected people, he added.
The statistics are quite high compared to COVID-19, in which the death rate did not exceed five percent of the total number of infected people, Mustafa said.
He also added that the largest infection rate in one country was recorded in Seoul.
Qatar as the host country is the first to report the virus, then Saudi Arabia.
Mustafa revealed that infection with the virus was observed among a number of fans of the teams at the current World Cup in Qatar, and the last of which was the infection of three players from the French national team only 48 hours before the final match scheduled for Sunday against the Argentine national team.
It may be transmitted between humans, but it is not possible to confirm this hypothesis except after conducting full laboratory experiments, according to Mustafa.
Regarding the treatment protocol used for MERS-CoV, Mustafa confirmed that the same protocol is relied upon to treat people infected with the COVID-19, and that the symptoms are considered the same including acute inflammation of the respiratory system, high body temperature, and severe fatigue.
Mustafa urged citizens to avoid dealing with camels directly during this period, except for necessity, because camels are the main source of infection, and camels infected with the virus do not show any visible symptoms indicating their infection.