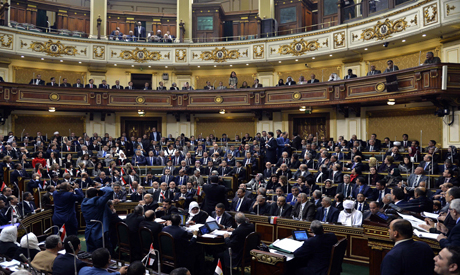 The Human Rights Committee in the House of Representatives filed a complaint against Human Rights Watch to the inter-parliamentary union (IPU) after it released a report on regular torture practices in prisons and police stations.
Alaa Abed, chief of the Human Rights Committee, said that a committee consisting of seven parliamentarians is set to visit prisons and police stations nationwide within 72 hours. The committee will instantly reveal any encroachment observed against prisoners.
The committee will select seven prisons and seven police stations to observe the conditions of prisoners. It also can inspect the strictly guarded Borg al-Arab, Minya, women prisons, as well as heath care centers for the elderly, Abed added.
Human Rights Watch raised incorrect information, with the House of Representatives saying that it is directed against security apparatuses, Abed claimed.
Egyptian courts cannot issue judicial rulings against Human Right Watch. IPU is only meant to investigate its representatives regarding their claims.
A parliamentarian, Zainab Salem, criticized the report by saying that it contained faults and lies regarding the anti-human practices in Egypt.
Another parliamentarian, Atef Makhalif, expressed sympathy for the police as they work for 24 hours a day and the compensation they receive is too week. He called on increasing their salaries in line with their efforts to keep Egypt safe.