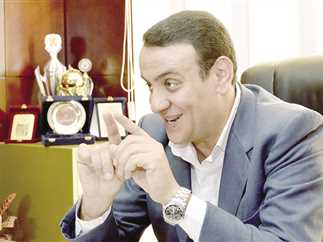 Spokesperson for the House of Representatives Salah Hasaballah expressed his support for Finance Minister Mohamed Maeit's call for a new draft law, on the public finances on the Egyptian state.
Hasballah made his statement on Monday, calling for a replacement of the current law as it dates back to 1973, and does not meet the state's new ambitions.
The ministry is preparing a bill to impose taxes on advertisements on social media, Hasaballah continued. It is also preparing amendments to Law No. 91 on income tax, and a draft law on the electronic bill.
He added that this legislation – especially the imposition of taxes on advertising through social media – was requested by a large number of MPs, in particular to put controls on Facebook ads.
The cabinet will send to the House of Representatives drafts on a new customs law in the coming weeks, Maeit stated in Sunday's meeting for the house's Budget and Planning Committee, headed by MP Hussein Issa.
Edited translation from Al-Masry Al-Youm.