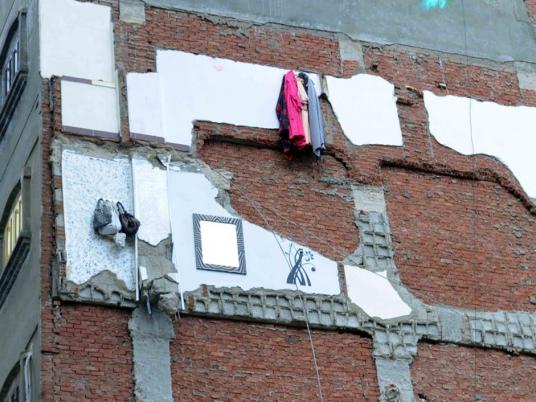 A housewife was killed and four other family members were rescued, after a section of a building in al-Gomrok area in Alexandria collapsed.
Inspections showed that building was old and spanned of four stories with area of almost 70 meters. It was vacant of residents except for one apartment.
Fissures appeared on most of the building sides. The ceiling of a room at the fourth floor apartment collapsed, which led to death of Leila Hussein Mohamed, 65, while the other four members were kept on the roof.
Civil protection troops were able to rescue the four members and notified the governorate office and the district administration.
The district chief said the building was earlier ordered to be emptied and demolished. Metal barriers were placed around it to secure passers-by. Body of the victim was transferred to the morgue.
Gomrok police was notified about the partial collapse of building 38 on Youssef al-Go'rany Street and troops from civil protection department headed with equipments to the spot.
A report was filed and prosecution was notified to conduct investigations.
Edited translation from Al-Masry Al-Youm