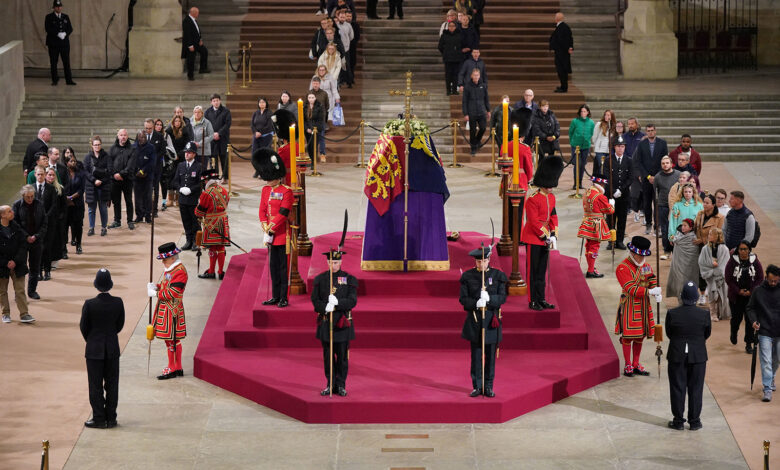 On Monday, the Queen's coffin will travel in procession to Westminster Abbey for the state funeral, after which it will be taken to Wellington Arch. From there, it will travel to Windsor, then to the Queen's final resting place in St. George's Chapel in Windsor Castle.
Here's how to watch the state funeral:
CNN platforms: Tune in to CNN or CNN International to watch live coverage of the Queen's state funeral from 5 a.m. to 1 p.m. ET. CNN's special coverage will also stream live on CNN.com's homepages and across mobile devices via CNN's apps for iOS and Android.
In the US, other networks, including NBC News Now, ABC and Fox News, will also air coverage of the funeral.
In the UK, the event will be broadcast on BBC television and available to stream on BBC iPlayer, with updates across BBC Radio and on the website. ITV confirmed the event will be shown live and uninterrupted on ITV's main channel and all of its digital channels. Sky News will also provide live coverage throughout the day, available free of charge on Sky News, the Sky News App, YouTube and Freeview.
In Canada, CBC News will offer live coverage on CBC TV, CBC Radio, CBC News Network, CBC Gem, CBCNews.ca and the CBC News and Listen apps.
In Australia, the public broadcaster Australian Broadcasting Corp. is scheduled to broadcast the funeral live from 8 p.m. Australian Eastern Standard Time (6 a.m. ET). CNN affiliate Channel 9 will also have live coverage.