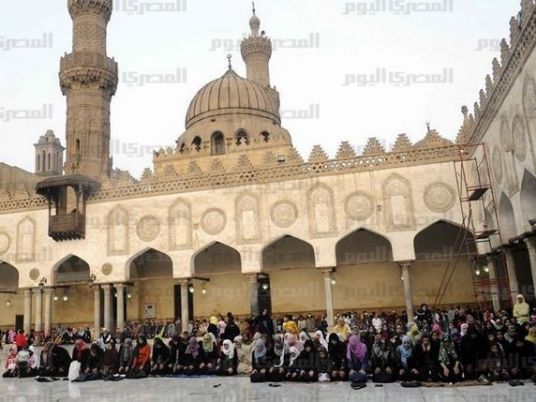 The US-based Human Rights Watch has condemned the three-year jail sentence handed down for a perceived atheist minor over charges of insulting Islam, suggesting that the arrest and prosecution of atheists contradicts the constitutional stipulations on freedom of religion.
The organization said in a
report
on Tuesday that Karim Ashraf Mohamed al-Banna was arrested along with a group of other people at a café in Beheira in November 2014. The court on Saturday sentenced him to three years in prison for writing Facebook posts deemed insulting to Islam.
"Atheists are one of Egypt's least-protected minorities, although the constitution ostensibly guarantees freedom of belief and expression," said Sarah Leah Whitson, Middle East and North Africa director. "Egyptian authorities need to be guided by the constitution and stop persecuting people for atheism."
Though the Egyptian Constitution guarantees the freedom of belief, it limits the right to practicing religious rituals to the followers of Islam, Christianity and Judaism.
"Al-Banna's sentencing is part of a wider government push to combat atheism and other forms of dissent," HRW said in its report, pointing that "In June, following the election of President Abdel Fattah al-Sisi, Egypt's youth and religious endowments ministries announced a joint campaign to confront the spread of atheism."
Egypt's Dar al-Iftaa, the authority responsible for delivering religious edicts, said in 2014 that Egypt had the highest rate of atheism among Arab states, with the number estimated by more than 800.