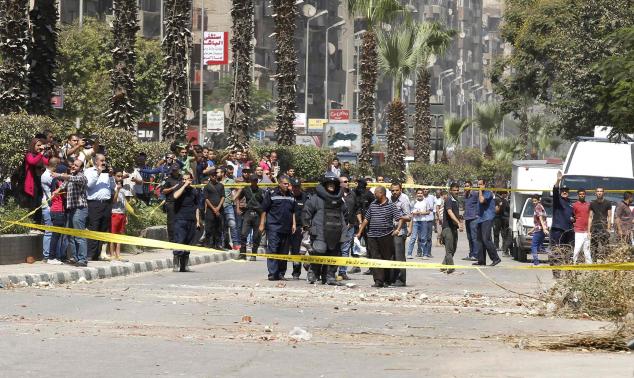 Alexandria security services arrested on Saturday former teaching assistant of Alexandria University's Faculty of Sciences Mohamed Tareq, Muslim Brotherhood member and eyewitness who gave testimony to Human Rights Watch in its report on dispersal of Rabaa al-Adaweya sit-in.
Tareq is accused of running several Facebook pages that incite against police and military.
He was reportedly arrested during a protest against police and military in Alexandria, whille holding flyers, inciting against the police and military as well as an al-Qaeda flag. He, along with other four persons, were remanded into custody pending investigations.
Judicial source told Al-Masry Al-Youm on Saturday that authorities had an arrest warrant over charges of running Facebook pages that incite against police and military.
The suspect, according to the source, will face charges of telling false testimony over the dispersal of Rabaa al-Adaweya sit-in to HRW.
Egypt earlier condemned the HRW report and accused it of working illegally in Egypt. It banned access to the organization's officials. The report accused Egypt of committing inhumane crimes during the dispersal of sit-ins and the following days, after protesters demanded the reinstatement of toppled President Mohamed Morsy, claiming murder of 1,600 persons by the military.
The international community cried out after the violent dispersal and Egypt was temporarily banned from the African Union and received punitive measure by the United States.
Edited translation from Al-Masry Al-Youm