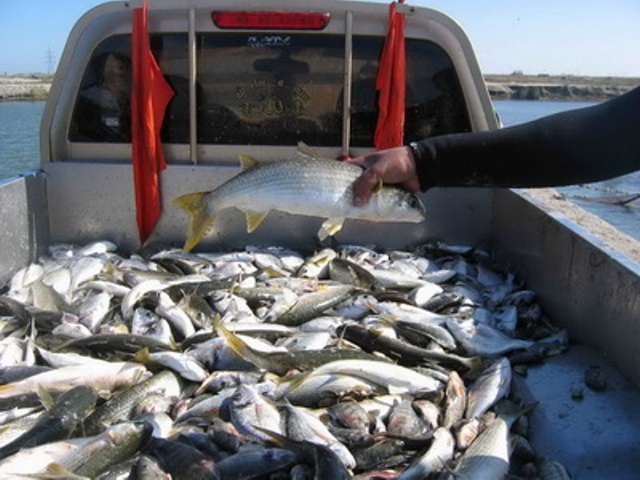 Hundreds of dead fish were found floating on the Nile in the Rahmaniya and Shobrakit areas of the Beheira governorate on Sunday.
A government source said upon anonymity that the fish probably died from factory waste that is seeping into the Nile in the Gharbiya governorate.
The mayor of Shobrakhit City, Mahmoud Zaghloul, said samples from the fish were taken for analysis to determine the cause of death.
Kamel Ali, Rahmaniya City's mayor, formed a committee to follow up on the incident and remove the fish from the water, with cooperation from some fishermen.
About 450 kilos of fish were taken from the river on Sunday, with locals attempting to sell them on the market. The police later seized the fish from the marketplaces as they were deems unfit for human consumption. The very fish that had been found floating on the surface of the river were being sold in the markets.
Edited translation from Al-Masry Al-Youm