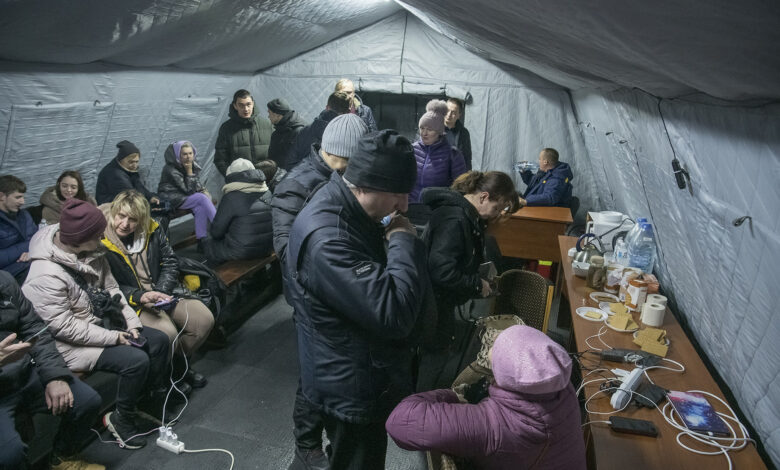 Schools in the Ukrainian capital Kyiv have opened their doors to residents who don't have power at home.
Mayor Vitalii Klitschko said the city had set up hundreds of power supply points in educational and other facilities, where people can get warm, drink tea and recharge telephones and flashlights.
"Kyiv has launched more than 400 heating points. These points will work every day," Klitschko said in a post on Telegram. "The majority of them are located in schools and other social facilities. In case there is no electricity supply in your house for more than a day, you will be able to come to the heating point to recharge gadgets or flashlights, drink tea and find out information about the nearest water pumps, shops and pharmacies."
Here's why: Half of the city's households were still without power on Friday morning after a large-scale Russian missile assault two days earlier hit power generation facilities across the country.