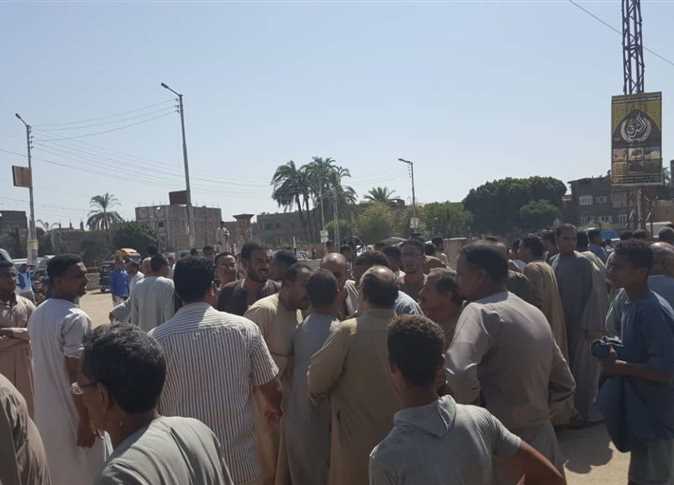 Hundreds of citizens blocked Qeft, Qena agricultural road Saturday in protest of the death of a suspect inside Qeft police station. His family refused to take his body and accused the police of killing their son. The protesters blocked any vehicles from passing on the road in attempt to get their message across.
Police sources said that the deceased man is Sayed Samir Sayed, 21, unemployed and resident in the village of al-Zaferiyah. He was detained on the claims he stole a Tuk Tuk.
The protesters demanded investigations into the killing of Sayed, to determine who was responsible for his death and hold them accountable.
Major General Salah Hassan, security director of Qena, drove out to the protest site, accompanied by a number of security leaders, in an attempt to calm the crowd and reopen the road for traffic.
Edited Translation from Al-Masry Al-Youm