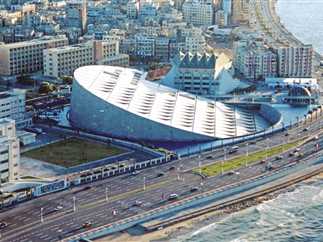 The second session of the Institute of Electrical and Electronics Engineers' (IEEE) conference – the IEEE Global Conference on the Internet of Things 2018 – began on Wednesday, at the Bibliotheca Alexandria, Egypt.
Launching for the second year in a row, the conference will be held over three days until December 7th.
The conference, dedicated to Internet research, is where hundreds of participants will meet to present research findings, share insights and ideas on the latest developments about technology, and expand their professional networks.
The important annual event witnesses high-profile participation of industry, academia and government leaders, who are charting a road map for the latest IT industry.
The conference will tackle research papers that have been widely reviewed by professionals, and the latest trends in various Internet technologies related to sustainable smart cities.
Speakers at the conference include Professor Abdel-Rahim Ben Sulaiman, Avignon University, France, Professor Magdi Ali Bayoumi, Louisiana University, Lafayette, Professor Latif Ladin who's founder and President of the IPv6 Forum, Professor Ingrid Mulder, Delft University of Technology, Netherlands, and Robert Bierwolf, Vice President of the IEEE TEMS conferences, Netherlands.
Edited translation from Al-Masry Al-Youm.