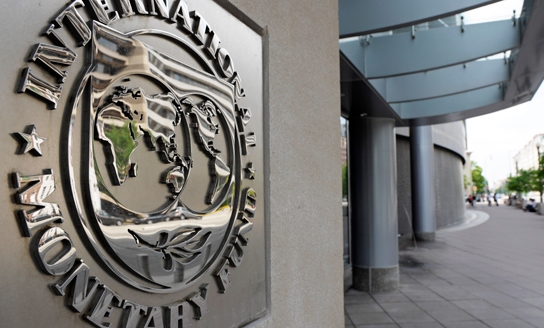 IMF spokesperson Gerry Rice said Friday that the fund is ready to support Egypt during the transitional period and plans to restart discussions once the presidential election is over.
In a press briefing in Washington, Rice described the talks with Egypt over the requested loan as "constructive."
Earlier this year, Egypt requested a US$3.2 billion IMF loan, but failure to reach a political consensus in Egypt had a negative impact on the negotiations.
Talks between the IMF and Egypt over the loan request began in January but stopped before the presidential election began in May.
The IMF halted the process because of concerns about social and political discord over the loan, Finance Minister Momtaz al-Saeed said in May.
The IMF had set political and economic consensus as a condition for the loan in light of the Islamist-dominated Parliament's criticism of Prime Minister Kamal al-Ganzouri's government.
Edited translation from MENA