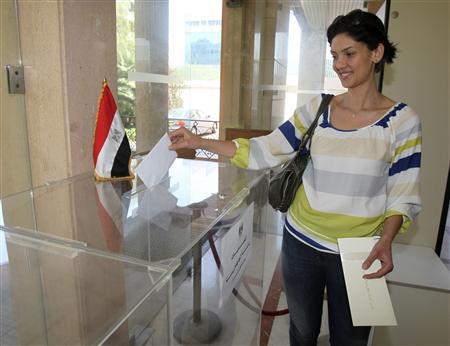 Minister of Immigration and Egyptians Abroad Nabila Makram announced Monday the conditions for being eligible to vote in the upcoming presidential elections, set for March.
During a press conference in the ministry headquarters, Makram said that, in order to facilitate the voting process for Egyptians abroad, Egypt has denounced the rule that used to require Egyptians abroad to vote in their respective country of residence.
Makram continued, "Egyptians living abroad who wish to vote in the upcoming presidential elections have to head to a poll [station] with either their ID or their passport."
Makram also urged Egyptians to make sure their data is on the eligible voters database before heading to the elections, through the website www.election.eg.
The minister also stressed on the importance of Egyptians abroad voting saying, "we aim to boost the participation rate in the upcoming elections to surpass the previous ones," pointing out that Egyptians abroad are a vital partner in the election process.
Finally, despite welcoming all Egyptians including illegal immigrants, Makram declared that there are actions that will most definitely annul a vote, and these are: writing one's name on the voting paper, in addition to writing or drawing any symbols, writing opinions or any kind of visible marks.
There are 9.5 million Egyptians abroad, Makram said, basing her estimate on the Central Agency for Public Mobilization & Statistics. Makram added that she believes there are even more Egyptians abroad.
The Egyptian presidential elections will take place between 26 and 28 March. The four main candidates having announced their intention to run for the presidency are incumbent President Abdel Fattah Al-Sisi, human rights activist Khaled Ali, ex-army Cheif of Staff Sami Anan, and lawyer and Zamalek Club president Mortada Mansour.