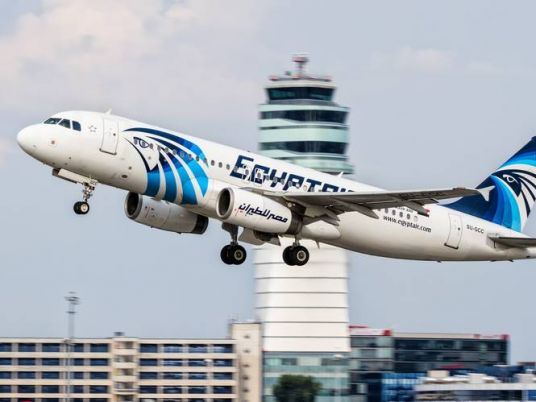 Egyptian Expatriates Affairs Minister Nabila Makram on Wednesday began responding to inquiries from Egyptians left stranded by coronavirus outbreak measures on a live broadcast at the Ministry of Immigration and Egyptian Expatriates Affair's official Facebook Page.
Makram told stranded Egyptians wishing to return to expedite their registrations at this website, with the numbers of the available flights being "SM 4456" and "SM 2458".
Information on the number of stranded Egyptians in each country is collected by the ministry through embassies, and the ministry is coordinating with the Egyptian Foreign Ministry, the Egyptian Civil Aviation Ministry and relevant authorities in foreign countries before running exceptional flights for their return, Makram said.
She stressed that the ministry's task force is working around the clock to receive questions from the stranded Egyptians, and is cooperating with the relevant authorities to address their problems.
Makram added that Minister of Civil Aviation Mohamed Manar has coordinated with British authorities to operate two air flights on March 26 from London to Cairo, specifically from the Gatwick airport, to return Egyptians left stranded in the UK.
Egypt's Prime Minister Mostafa Madbouly moved on Tuesday to extend the suspension of international air traffic in airports nationwide until April 15, as part of measures to confront the spread of the new coronavirus (COVID-19).
The flight suspensions were originally set to last from March 19 through March 31, with the Prime Minister saying the original two-week suspension would cost local firms in the aviation sector LE 2.25 billion in losses ($US 143 million).
Madbouly also imposed a two-week nighttime curfew nationwide between 7 pm and 6 am beginning on Wednesday, March 25.
Egypt announced on Tuesday 36 new coronavirus cases and one additional death, bringing the total number of cases confirmed so far in the country to 402.
Twenty people have died from the virus in Egypt, as well as two senior military officers.
There have been over 424,198 confirmed cases of coronavirus worldwide and upwards of 18,900 deaths.