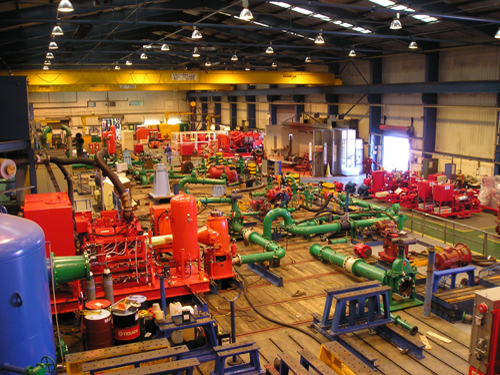 Chairman of SPP Pumps, an Indian-owned pump company, Mohammed Hassan said on Saturday that the company will be supplying pumps to ministry neighborhoods within the Administrative Capital.
SPP will also supply pumps to 26 banks in the administrative capital, Hassan added.
Hassan confirmed that the company would inject LE100 million investments in Egypt by 2020. The company's works valued at LE100 million in 2017 and 2018, and their market share reached 17 percent, their total investments valuing at LE55 million.
Deputy Chairman of SPP, Akram Khair said that the company contributed LE64 million pumps in Zohr Gas Field, referring that SPP supplied  the Arab Petroleum Pipelines Company "SUMED" with fire pumps upon contract valued at LE24 million in 2017 and 2018.
SPP also supplied pumps to The West Nile Delta (WND) Project with investments valued at LE32 million in 2017 and 2018.
Chairman of Indian company Kirloskar Brothers Skoto Mehta, the parent company to SPP Pumps, said that the company invested LE10 million in building units over an area of 5000 square meters to renew and the pumps, provide spare parts and conduct energy consumption tests.
Mehta asserted that the company cooperates with the National Authority for Drinking Water in Egypt and passes the company's water tests.
According to the Indian Embassy in Egypt, Indian companies in the Egyptian market reached 52 companies, which invest around $3 billion to Egypt and appoint 35000 workers.
Edited translation from Al-Masry Al-Youm