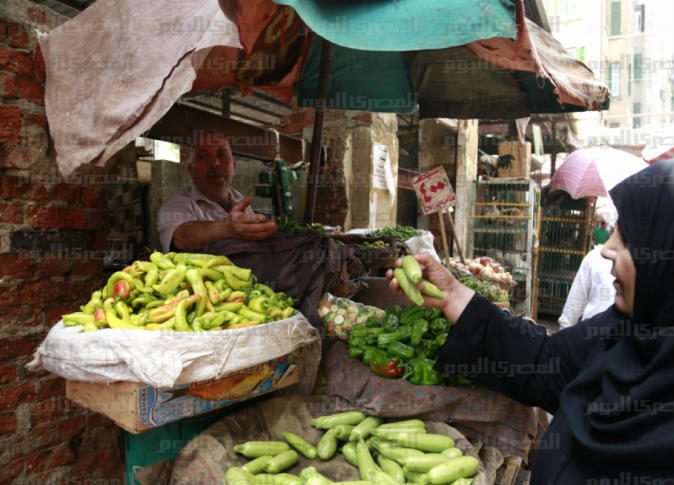 The Central Agency for Public Mobilization and Statistics (CAPMAS) has estimated the annual inflation rate in April at 32.9 percent, compared to 32.5 percent in March, expecting the rate to go higher.
The monthly rate in April reached 1.8 percent, compared to 2.7 percent in March.
CAPMAS blamed the the higher inflation on the increase in prices of vegetables by 7.2 percent, meat and poultry by 2.5 percent, fish and seafood by 7.9 percent, fruits by 4.6 percent and pre-prepared meals by 0.7 percent.
Sherif Qassim, economy professor at Sadat Academy, blamed the inflation increase on the devaluation of Egyptian pound against US dollar in November, in addition to rising prices of commodities and services as most of the goods circulated in Egypt's markets are either fully imported or have imported production input.
Qassim described the markets as "monopolized" and controlled by a particular group of traders and manufacturers, thus they are not subject to the laws of supply and demand, but are controlled by agreements among producers and encouraged by the demand of just 10 percent of the population, around 10 million people, who generally have high incomes.
He added that those with low incomes are forced to depend on as much of their income as they can spare or loans to fulfill their basic needs.
Qassim expects the inflation rate to go higher during the coming few months in the case that the government makes any decision to raise electricity or natural gas prices by beginning of the new fiscal year.
Edited translation from Al-Masry Al-Youm