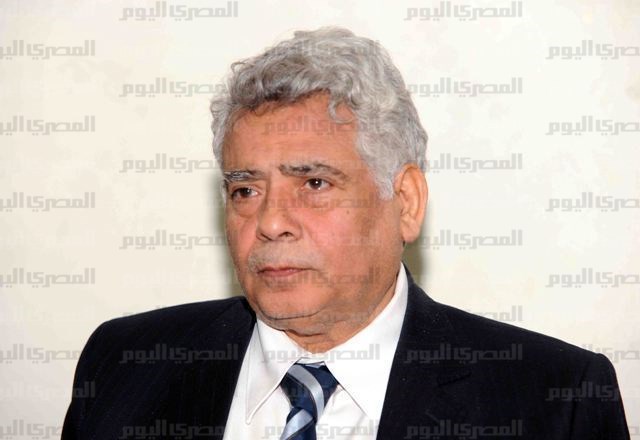 Gaafar Abdel Salam, secretary general of the League of Islamic Universities, said in an interview with Al-Masry Al-Youm that international law gives Palestinians and any other occupied people the right to use force to liberate their land, especially in light of Israeli attacks on Jerusalem and Al-Aqsa mosque.
He also called for sending religious scholars to the West in order to correct the false image of Islam there.
Q: What is your comment on the Western media distorting Palestinian resistance and considering it terrorism?
A: International law gives the Palestinians and any other occupied people the right to use force to liberate their land and the right to self-determination. Palestinian resistance to the Zionist occupation is legitimate according to the Geneva Conventions of 1949. Their resistance is not suicide operations.
Q: But isn't it terrorism because it targets Israeli civilians?
A: A Zionist located in the occupied territories cannot be a civilian because he is occupying land. International legitimacy recognizes the West Bank, the Gaza Strip and Jerusalem as occupied Palestinian territories. The law of belligerent occupations applies here.
Q: How can we address attacks on Islam?
A: Change curricula to give more space for Islamic studies and sciences at all levels of education in Islamic and Arab countries for the Arabic language to recover its former status. Also, Islamic and Arab media should instill Islamic values and reveal foreign schemes against Islam.
Q: What does the League of Islamic Universities do about that?
A: It plays a pivotal role in addressing external attacks on Islam. We have published a series of books entitled "Confrontation" to respond to attempts to impose Western culture on Islamic and Arab universities. And we have organized seminars and conferences in Arab and Islamic countries and in Europe to explain Islam's position on various issues and correct misunderstanding, especially in European societies.
Q: Is there coordination between religious institutions to disseminate the tolerant nature of Islam?
A: We coordinate with Al-Azhar, the Religious Endowments Ministry, the Supreme Council for Islamic Affairs, the Muslim World League, the Islamic Educational, Scientific and Cultural Organization and the International Islamic Council for Da'wah and Relief.
Edited translation from Al-Masry Al-Youm