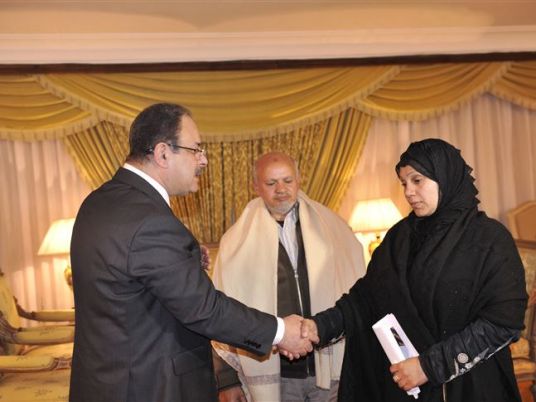 Interior Minister Magdy Abdel Ghaffar has met with the family of a driver who was killed by a police officer last Thursday, offering his condolences for their loss at the hands of a ministry employee.
The family of Mohamed Ismail met with the minister at his office on Sunday following his return from Sharm el-Sheikh, where he was overseeing security measures at the Africa 2016 investment forum.
The death of Ismail, who was shot in the head by a police officer during an argument over money, fuelled anti-police sentiments and prompted President Abdel Fattah al-Sisi to recommend changes to the laws governing police conduct.
According to the ministry, Abdel Ghaffar offered his "deep condolences" to the family, stressing that the incident was "unrepresentative of the patriotic role played the police service."
He told the family that securing the young man's right to legal retribution is his "personal responsibility."
Police officer Mostafa Abdel Hakim is facing charges of shooting Ismail dead last Thursday.
The officer told investigators that he owned a shoe store in Omraneya, Giza, and was in Darb al-Ahmar to purchase merchandise for his business. He said he made an arrangement with Ismail, who worked as a driver, to transport the goods, but they disagreed over the price.
According to the officer, Ismail unloaded the goods again in defiance, at which point Hakim threaten the driver with his pistol, which went off accidentally.
However, Ismail's friends and family said the officer shot the victim after the latter objected to the policeman's profanities.
After the incident, Ismail's friends and family protested outside the Cairo Security Directorate. Security leaders met with them to assure them that justice would be done.
Edited translation from Al-Masry Al-Youm