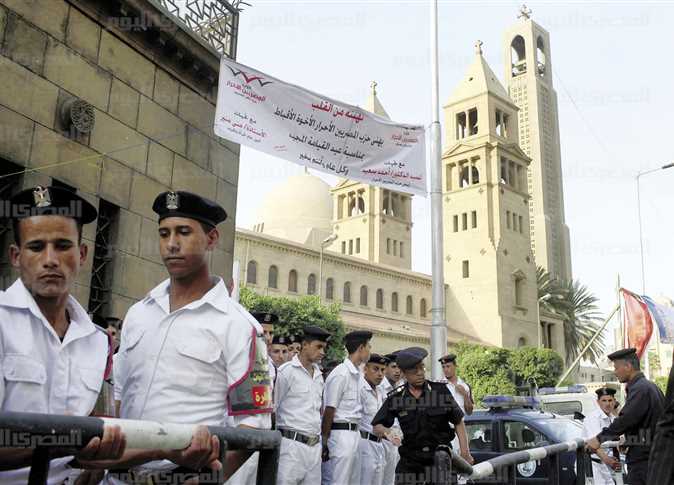 Egypt's Interior Minister Magdy Abdel Ghaffar order the security alert to be raised to the maximum level during Christmas holidays.
Ghaffar met on Saturday evening with deputy ministers and security officials to review the security plan to ensure that the celebrations are safe.
He stressed the importance to intensify the presence of security personnel on streets and squares and at vital state institutions.
Ghaffar stressed the importance of intensifying the security presence around  Christian places of worship and constantly combing the perimeters of all churches.
The minister instructed that security officials follow up on the security procedures and implement security plans to ensure that there is nothing that would disturb the celebrations.
He stressed the importance of treating people well and consider the humanitarian aspects in dealing with the public during the implementation of the security plan. He also said that citizens' cooperation is a key factor in the success of the security preparations.
Ghaffar added that the Ministry of Interior will not allow any practices that violate the law, and will not hesitate to deal with violators with the utmost firmness and with all those who seek to jeopardize the security and safety of the country's citizens.
Edited translation from Al-Masry Al-Youm