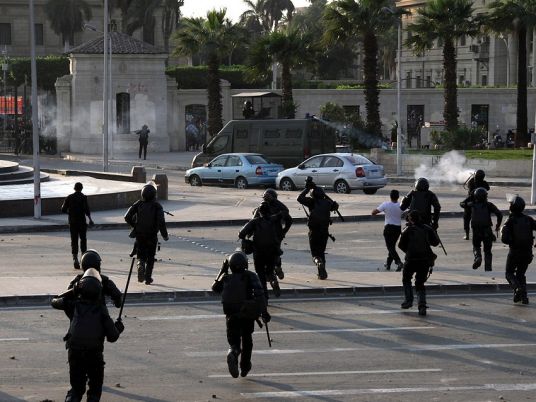 Security services arrested 123 suspects of Muslim Brotherhood supporters at several governorates, sources from Interior Ministry said.
Investigations reveal that demonstrators blocked roads, set tires on fire, clashed with residents and fired bullets, bird shots and Molotov cocktails against locals and security, which stirred chaos, the sources said.
Suspects were also in possession of arms, edged weapons, Molotov cocktails and 11 primitive bombs.
Police filed a report and prosecution conducted investigations.
Security troops, according to the sources, intervened to separate the supporters and disperse the 'rioters', however, they hurled Molotovs and fired shots in the air.
The 123 suspects were arrested in governorates of Cairo, Giza, Alexandria, Fayyoum, Minya, Suez and Ismailia. One of them set a Cairo Traffic Department vehicle on fire.
Troops are still following on situation in Gesr al-Suez area in Cairo, where clashes took place.
Edited translation from Al-Masry Al-Youm