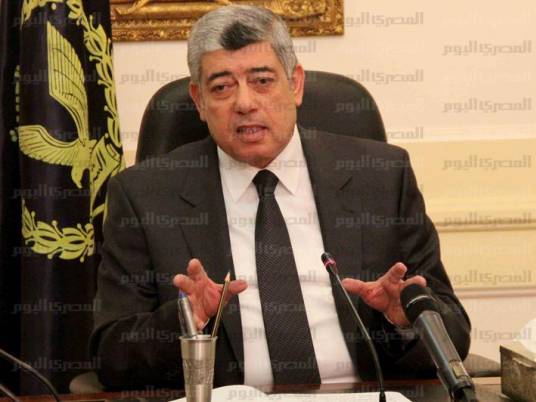 Interior Minister Mohamed Ibrahim said on Tuesday that all security services are ready for any calls by extremists to attack the public and private properties on 28 November, adding that troops would use live ammunition if necessary.
The ultra-conservative Islamist "Salafist Front" earlier called for protests on 28 November vowing an "Islamic Revolution" across the republic.
"Take to streets. Don't fear any coward hostile calls from these groups that seek intimidating the Egyptian people. We will not allow any attempts to terrify Egyptians," the minister said, highlighting police presence everywhere and adding that the day will go well without any violations.
While placing the cornerstone of the tactical fighting city at the Central Security camp on the Cairo-Alexandria desert road, Ibrahim said, "Security services, in collaboration with the armed forces, will secure all the main areas in the country as well as the pivotal establishments."
The minister also highlighted his clear instructions to all security elements to deal with any situation immediately.
"The tactical city will be the best fighting tactical one in the Middle East. It will help graduate the best policemen able to fight all forms of crimes, which is what the ministry currently needs," he added.
"The security situation in Sinai are developing and significantly improving. Police and armed forces resume their raids against terrorism in order to unroot it not only in Sinai but nationwide," he said adding that the attack against armed forces personnel in Sinai that took place in October is still being investigated and that the outcome will be disclosed once interrogations end.
Major General Medhat al-Shennawy, deputy interior minister for special operations, said establishing the tactical city is considered the biggest action in training the police and the most modern one in the Middle East. He revealed that the city is established on an area of 90 feddans. It will be built in one year through two phases. He also added that the ministry demanded finishing it within six-eight months at the most.
Edited translation from Al-Masry Al-Youm