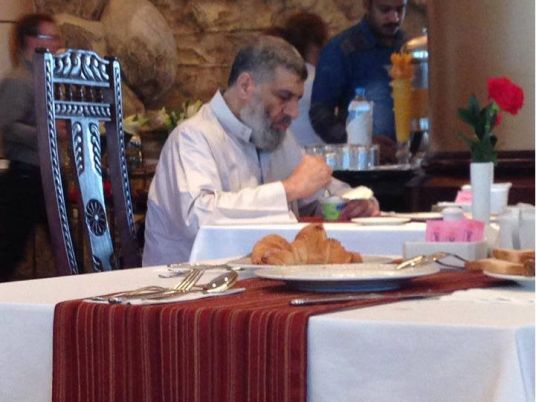 Major General Abdel Fattah Othman, deputy interior minister for information and public relations, said that the ministry will ask Interpol to arrest any Muslim Brotherhood figure abroad in a reach over Qatar, who is currently harboring a key wanted figure.
Public Prosecutor Hesham Barakat had earlier addressed Interpol to arrest Abdel Maged, the Jamaa al-Islamiya leader, who is facing charges of allegedly inciting murder at the Rabaa al-Adawiya sit-in as well as for alleged involvement in the attack against the Kerdasa police station.
Abdel Maged fled to Qatar, where he is taking refuge. Due to political tensions, Qatar's assistance in his apprehension will not likely be forthcoming.
"I don't expect Qatar to accept our request of arresting Assem abdel Maged," Othman said in a phone call on Tuesday with Al-Hayat TV.
Barakat gave orders for officials to put Abdel Maged on watch lists at all Egyptian airports and border checkpoints.
The request to Interpol is further evidence of the mounting crackdown on the Muslim Brotherhood, historically the only opposition group strong enough to challenge the military and political establishment.
Edited translation from Al-Masry Al-Youm