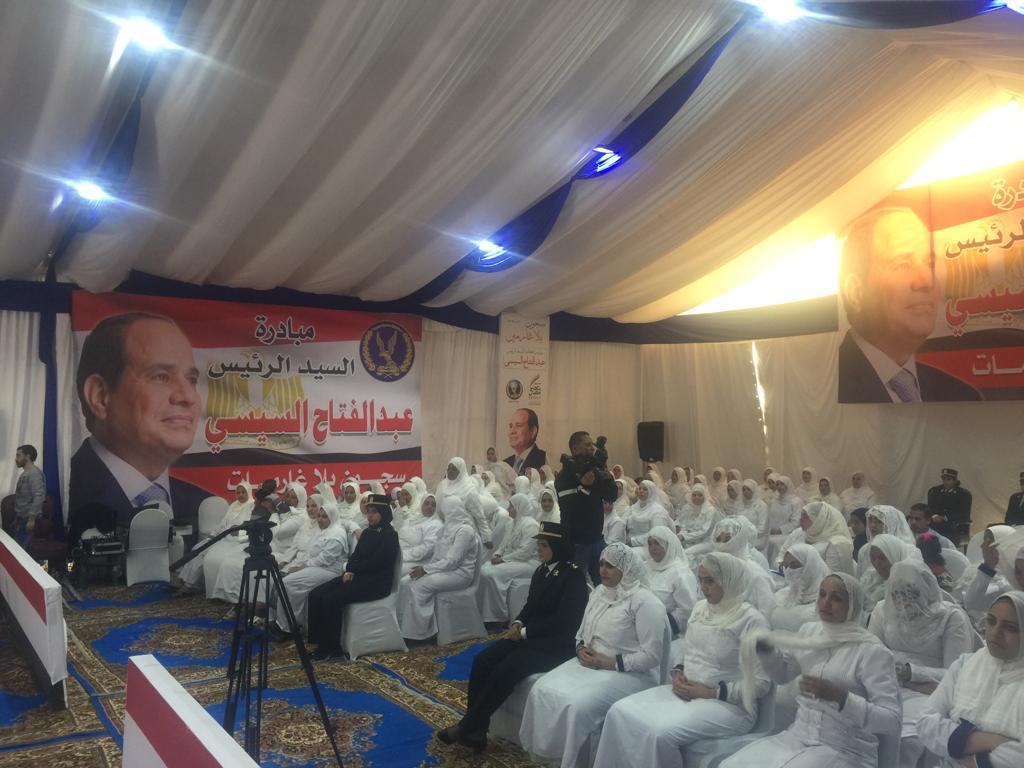 Interior Ministry's prison sector celebrates the release of several gharemat [women imprisoned due to failed payment of debts] for the occasion of Mother's Day on Thursday.
Assistant Minister of Interior Zakria al-Ghamry and several security commanders attended the celebration in Cairo's Tora prison.
The Interior Ministry launched an initiative to clear the prisoners' debts as a continuation of the "Prisons Without Gharemat" initiative by President Abdel Fattah al-Sisi.
Under the instruction of Interior Minister Mahmoud Tawfiq, all legal measures are being taken to release the debtors so that they may contribute to society and be properly looked after.
The majority of debtors are women of low income who were unable to pay for basic necessities.
The number of those released under the initiative increased to 1,373 in total during 2018. The Interior Ministry is continuing its procedures in coordination with the Tahya Misr Fund to examine the papers of a number of other debtors.
Edited translation from Al-Masry Al-Youm