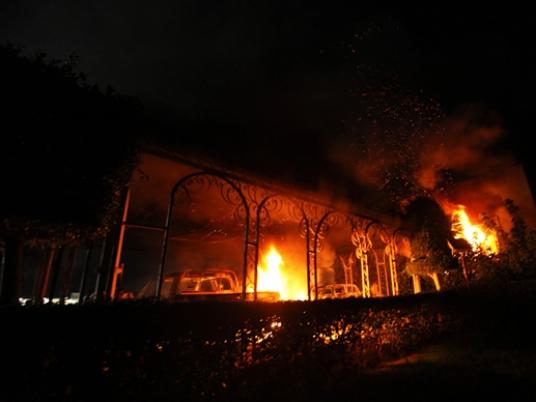 A gunman was killed after an exchange of fire with security forces in Nasr City, northeast Cairo, the Interior Ministry said Wednesday.
The man, described by the Interior Ministry as a "terrorist," threw bombs at the security forces before his death, state TV's website said.
The website said that security forces had exchanged fire with the suspect since the early hours of Wednesday morning for nearly five hours.
Security authorities said they had acquired information implicating the man of involvement in the attack on the US consulate in Benghazi, and the death of the US ambassador there.
When the suspect saw the police forces, security sources say, he threw a bomb at them while inside his apartment on the ground floor of a building in Nasr City, but the bomb bounced back into the apartment.
Then the police fired tear gas before exchanging gunfire, causing the building to catch fire. The residents of the building were evacuated and the fire was put out.
Security sources said they found 17 bombs, four RPGs, three automatic weapons, and huge quantities of ammunition inside.
Investigators identified the man as "Hazem," and said he had rented the ground floor of the building for three months. They said his body was found completely burnt after the fire.