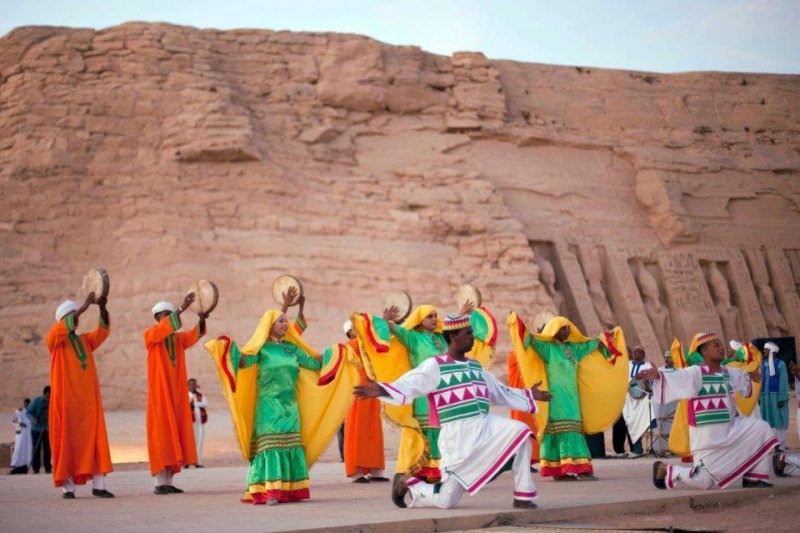 Head of the International Festival of Drums and Traditional Arts Intesar Abdel Fattah said that the 7th session of the festival would run from April 20-27th, revealing that the Egyptian Reda Troupe for Folk and Circus Arts would participate.
Abdel Fattah added that the festival follows the selection of Egypt's president as the chair of the African Union (AU).
Qalyubiya's Shubra al-Kheima area will host one of the festival's activities for first time, she noted.
The Festival will honor Ambassador Abu Bakr Hefni Mahmoud, former chair of the AU Paul Kagame, Hayat Ali Hassan, the late Dr. Botros Ghali.
Poland, Nigeria, Greece, Maldives, Mexico, Jordan, Colombia, Armenia, Ghana, Kazakhstan, Ecuador, Burundi, India, Saudi Arabia, Guinea, Senegal, China, Indonesia, Congo, Sudan, Palestine will also participate in the festival.
The drums festival was founded in 2012 by Intesar Abdel Fattah, expert of culture and arts in the Ministry of Culture and General Manager of Al-Ghouri Arts Center.
Abdel Fattah is responsible for the establishment of several arts groups, such as the Egyptian Arts Troupe.
He has received awards at several national and international festivals. He is also the founder of several other cultural events in Egypt such as "Sama3" Festival for Spiritual Music.
Edited translation from Al-Masry Al-Youm