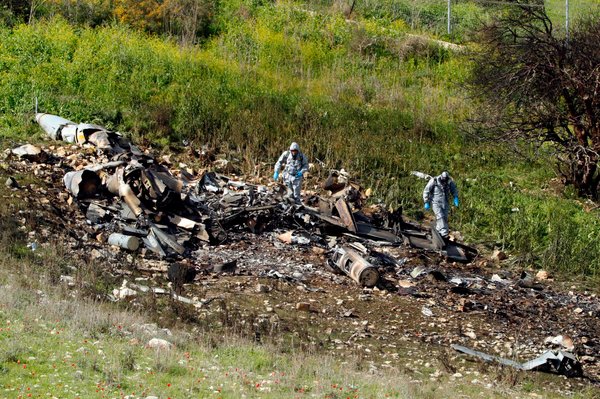 Iranian forces in Syria launched a rocket attack on Israeli army bases in the Golan Heights early on Thursday, Israel said, prompting one of the heaviest Israeli barrages against Syria since the conflict there began in 2011.
The attack on the Israeli-occupied Golan Heights, just past midnight, marked the first time Iranian forces have hit Israel from Syria, where they have deployed along with Iran-backed Shi'ite militias and Russian troops to support President Bashar al-Assad in the country's civil war.
Dozens of Israeli missiles hit a radar station, Syrian air defense positions and an ammunition dump, Syrian state media said, underscoring the risks of a wider escalation involving Iran and its regional allies.
"I hope we finished this chapter and everyone got the message," Israeli Defence Minister Avigdor Lieberman said at the Herzliya security conference, near Tel Aviv, on Thursday morning.
Israel said 20 Iranian Grad and Fajr rockets were shot down by its Iron Dome air defense system or fell short of the Golan targets. The Quds Force, an external arm of Iran's Revolutionary Guards, carried out the launch, Israel said.