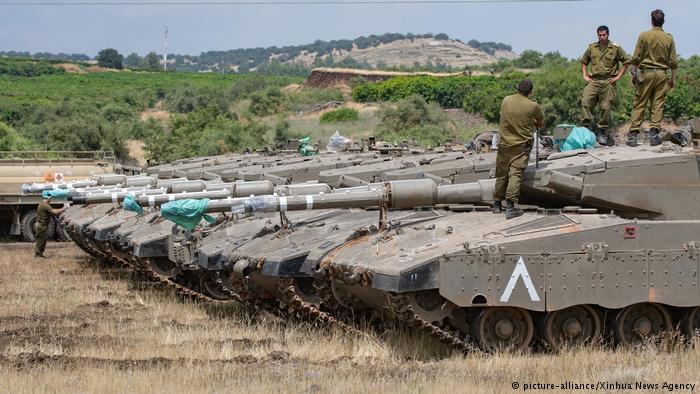 The region has had continuous instability, especially the issue of liberating the Arab lands occupied since 1967, and it might seem impossible to end the current state of deterioration in the Middle East unless the rules of international law are respected. This is one step forward to trying and resolve some of these pressing issues.
The UN General Assembly adopted Egypt's two draft resolutions on Jerusalem and the Syrian Golan, which Egypt submits annually to the General Assembly.
The Jerusalem resolution was adopted by a majority of 129 votes.
The draft resolution refers to UN resolutions that reject any measures or laws that Israel enacts to change the character of the city and its legal and historical status, Egypt's permanent representative to the UN in New York, Osama Abdel Khaleq, said.
It refers to the Security Council Resolution No. 2334 of 2016 which stipulates rejecting any change to the 1967 borders, including in Jerusalem, except for what is agreed upon between the two parties through negotiations.
Abdel Khaleq explained that the draft resolution on Jerusalem rejects an Israeli settlement expansion, demolition of Palestinian facilities and houses, and the expulsion of Palestinian families from East Jerusalem, especially in Sheikh Jarrah and Silwan, as well as Israeli excavations in and around the holy sites.
The resolution affirms that any measures taken to change the city's features are null and void and demands its cessation. It affirms as well the need to preserve the existing legal and historical status in the city.
Abdel Khaleq pointed out that the Syrian Golan resolution was adopted by a majority of 94 votes, and includes a confirmation of Security Council Resolution No. 497 of 1981, the principles of international law and the Charter of the UN, especially with regard to the inadmissible annexation of territories by force.
It emphasizes the Geneva Convention of 1949 concerning the protection of civilians in times of war on the occupied Syrian Golan, as well as the illegality of establishing settlements or any other Israeli activities that represent a change in the demographic nature of the occupied Syrian Golan.
The resolution also states that the continued occupation of the Syrian Golan by Israel makes it difficult to achieving a just, comprehensive and lasting peace in the region, calling on Israel to resume peace talks with the aim of withdrawing from the occupied Syrian Golan; these include the borders of June 4, 1967 in accordance with the relevant Security Council resolutions.