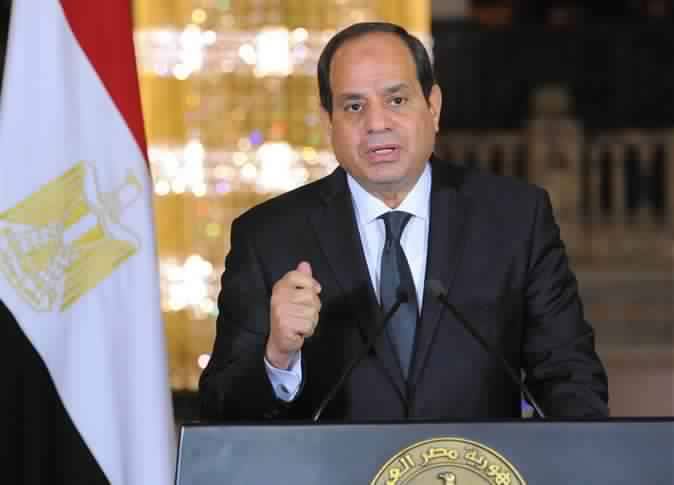 Director of Al-Ahram Center for Political and Strategic Studies Wahid Abdel Meguid said in an interview with Al-Ghad channel on Sunday that besides the symbolic value of holding Arab League summits, Egypt delivered three important messages through the speech held by President Abdel Fattah al-Sisi at the latest summit.
The first message was related to the "Israeli threat" and the Palestinian cause, as well as Iran and Turkey, which Sisi described as "dangerous and recently reached their highest [threat] levels," said Abdel Meguid.
The second message was a warning to some countries involved in the Iranian and Qatari regional project through supporting groups and organizations associated with these powers. The Iranian and Qatari threats are increasing due to the involvement of some Arab parties, Abdel Meguid quoted Sisi as saying.
The third message described by Abdel Meguid called for understanding and consensus among Arab countries whereby common goals can be reached if more cooperation is achieved.
Sisi pointed out that the Arab nation needs a comprehensive strategy to protect Arab national security and to confront the existential threats facing the Arab region. He said Arab countries need to re-establish the relations with their Arab neighbors and agree on clear rules that respect the independence and sovereignty of each Arab state as well as their Arab identity.
Egypt has put forward a number of initiatives to build an effective and comprehensive strategy that protects Arab national security against any attack or attempt to interfere in the internal affairs of Arab countries, said Sisi during his speech, pointing out that such initiatives require a collective political will and cooperation among Arab countries to succeed.
Meanwhile, Foreign Minister Sameh Shoukry affirmed the success of the 29th Arab Summit in taking decisions that would activate solidarity and joint Arab action and contribute to addressing challenges that threaten the Arab world at the current stage.
He added in a statement to the Saudi Press Agency Sunday that the outcome of the summit will be translated into more coordinated joint Arab action to resolve the crises in the region.
The Dhahran Declaration, issued at the end of the 29th Ordinary Arab Summit (Jerusalem Summit), reflected the positive and harmonious spirit among the Arab delegations participating in the summit, Shoukry pointed out.
Edited translation from Al-Masry Al-Youm