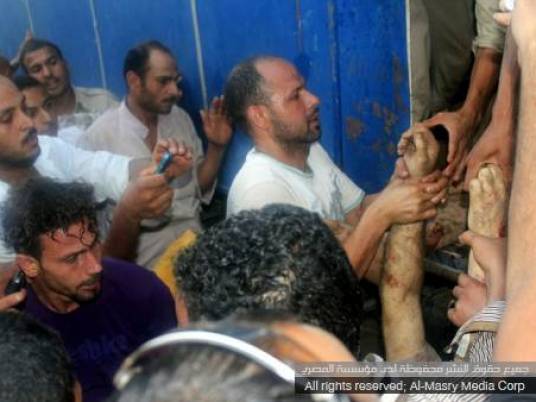 An official spokesperson for the Egyptian Foreign Ministry has said that Foreign Minister Mohamed Amr had a phone conversation with his Iraqi counterpart Hoshyar Zebari, in which he asked him to ensure that his government undertake the necessary steps to protect Egyptians and Egyptian interests in Iraq, DPA reported.
A statement issued by the Iraqi Foreign Ministry said that the phone conversation followed the killing of Egyptian citizens in Iraq after four shias were killed in a Giza village in Egypt last week.
The Egyptian spokesperson added that the Iraqi Foreign Minister reassured his Egyptian counterpart that his government is committed to the protection of Egyptians and Egyptian interests in Iraq.
Anadolo news agency reported on Saturday that anonymous gunmen killed an Egyptian in Baghdad. The agency reported that several Iraqi cities, including Baghdad, witnessed protests over the past day against the killings of four Egyptian Shia in Giza village.
Four Shias were killed and 8 others wounded on Sunday, June 24 when Sunni residents of the village of Zawyet Abu Musallam in the Abul Nomros district of Giza stormed their homes as they performed Shia rituals. The villagers claim that the group's leader, Hassan Shehata, was heard insulting the companions of the Prophet Mohamed and his wives.
Edited translation from DPA