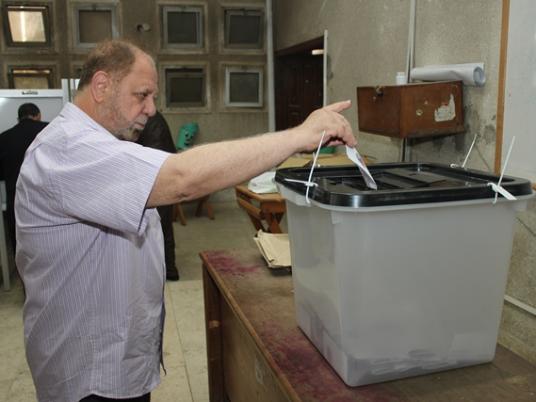 A number of Islamist parties have begun to devise their plans for the next parliamentary elections without the Muslim Brotherhood's Freedom and Justice Party.
"Our party refuses to run under the FJP list," said Sayed Mostafa, vice president of the Salafi-led Nour Party. "We will lead a strong coalition that will compete for all seats."
Mostafa invited all public figures and political parties to join the coalition, provided that they do not differ with its ideology.
"Senior Salafi sheikhs have declined to join to concentrate on their preaching role," he said.
Tarek al-Zomor, spokesperson for Jama'a al-Islamiya's Construction and Development Party, said his party did not receive any request from the Brotherhood to form an alliance. "We are studying the Salafi proposal," he said.
Gamal Saber, spokesperson for Hazem Salah Abu Ismail's campaign, said the Salafi Fadila and Egyptian Nation parties are forming an Islamist alliance to compete in the elections.
"Abu Ismail formed a committee to carefully select candidates from various governorates in order to avoid the mistakes made in the last elections," he said. "Our criteria are [for the candidate to have] a good understanding of matters of religion and Sharia, political experience, and a good reputation."
Saber said there is no coordination between Abu Ismail's Egyptian Nation Party, the Nour Party or the Construction and Development Party.
The party's assistant secretary general, Gamal Samak, said the party is also competing for all seats. "We are capable of winning double the seats of last time," he said, ruling out running as part of a coalition.
Adel Afify, president of the Salafi Asala Party, said the party is still studying all options for alliances.
Khaled Saeed, a spokesperson for the Salafi Front, said the front will soon choose a party to join in the elections.
Edited translation from Al-Masry Al-Youm