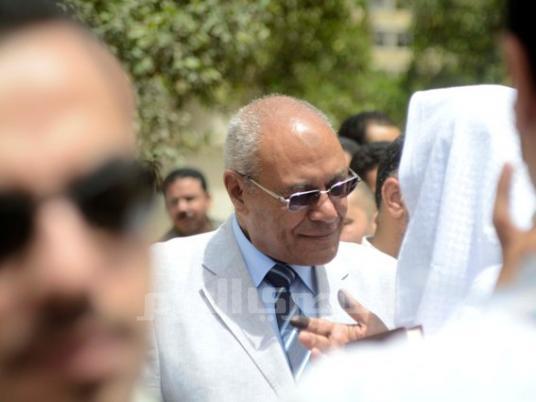 Tensions are growing between the Salafi Nour Party and the Muslim Brotherhood's Freedom and Justice Party as the two groups dispute which voting system to adopt for the upcoming parliamentary election.
While the Nour Party has allied itself with liberal groups that support a list-based candidacy system, the FJP is calling for single-seat nominations.
Younis Makhyoun, a member of the Nour Party's supreme board as well as the Constituent Assembly, said that the majority of political groups agree with his party. He told Al-Masry Al-Youm that if the FJP does not back down at a meeting on the issue scheduled for Tuesday, then the Constituent Assembly will decide the matter with a vote.
The FJP prefers the single-seat system due to their expertise in garnering votes for their candidates, Makhyoun said. He claimed that the list-based system would staunch vote-buying and enable independent candidates to form electoral groups.
The Nour Party plans to participate in the parliamentary elections on a list separate from the FJP.
"We will not ally with the Brotherhood, but rather with Salafi parties whose platforms conform with ours," Makhyoun said.
Mohamed Abdallah Sayyaf, an official at the Muslim Brotherhood's Beni Suef office, said the FJP is split in regards to which electoral system to support. However, Sayyaf said that he personally supports the single-seat system as it better suits Egypt's fragile political landscape.
A mixed candidacy system was utilized during the last parliamentary elections that ended in March. But a Supreme Constitutional Court ruling in June dissolved the People's Assembly, the lower house of Parliament, over the unconstitutionality of parts of the election law that allowed partisan runners to vie for seats allocated for independents.
Edited translation from Al-Masry Al-Youm