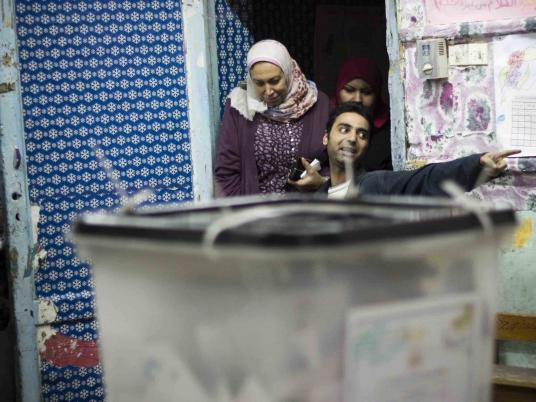 The Supreme Constitutional Court's ruling on the constitutionality of several articles of the parliamentary elections law will postpone the elections to next year, sources from the political arm of the Muslim Brotherhood, the Freedom and Justice Party, and from the Salafi-oriented Nour Party said on Sunday.
On Saturday, Egypt's Supreme Constitutional Court (SCC) judged several articles within the parliamentary elections law and the political practice law unconstitutional. This is the second time since February that the SCC sends the parliamentary election bill back to the Shura Council.
Sources added that the Shura council would discuss recommendations made by the SCC before amending the laws and sending them back to the Court.
President Morsy had said that elections would be held in October but the Court's decision will now delay them.
The FJP has asked its members in the Shura Council to postpone deliberation on the SCC's remarks until the law on judiciary authority has been debated, sources from the party said.
The sources added that they want to avoid simultaneous discussion of the two controversial laws to avoid sparking more disagreements between FJP members in the Shura Council and politicians from other political parties.
FJP members in the Shura Council are intensifying efforts to finalize talking points regarding the bill on judicial authority, which is currently under review by the Shura Council, sources said.
There is no reason to expedite the discussion of these two laws, sources within the FJP said. The parliamentary elections law will go back to the Shura Council, where it will be reexamined and where the SCC's recommendations will be considered, after which the law will be amended and submitted to the SCC once more, said Yasser Hamza, a member of the FJP's legal committee.
Hamza explained that although sending the law back to the SCC is not mandatory, particularly after the SCC has already reviewed it twice, the Shura Council will do so to make sure that the law is constitutional, thus avoiding potential legal challenges in the future. He also said that elections would not be held until next year.
The Shura Council will introduce the amendments required by the SCC and representatives from the Armed Forces and the Interior Ministry will be invited to discuss issues concerning their participation in elections, said Tareq al-Sahry, the Shura Council's deputy and a senior member of the Nour Party.
Sahry told Al-Masry Al-Youm that his party agrees with the SCC's demand that the law be amended in such a way that would prohibit the use of religious slogans during electoral campaigns. He denied claims that the SCC is seeking to obstruct the parliamentary elections, saying it only wants to ensure that they are not in violation of the constitution.
Edited translation from Al-Masry Al-Youm