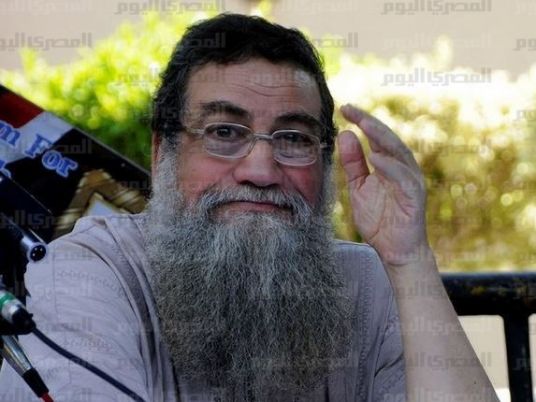 Egyptian Islamist factions have joined their liberal peers and journalists in their objection to the anti-terrorism law proposed by the government, suggesting that the government is using the bill to maximize its power and to increase their crackdown on political opponents.
The government introduced the draft law amid escalating violence between Egypt's military and militants in North Sinai who had killed dozens of troops last week, shortly after the assassination of late general prosecutor Hisham Barakat last month.
President Abdel Fattah al-Sisi has stressed the need for legislative reform, in order to achieve "faster justice" against terrorism.
Abboud al-Zomor, a member at Jamaa al-Islamiya's advisory board, said that the law would be "ineffective with strong adherents (to extremist thought) who rush to death unfrightened", as he put it on Twitter.
"The proper solution is a comprehensive handling of the phenomenon….freedom-restricting laws are usually a reason for popular revolts", added the Islamist leader, who was released in 2011 after 30 years in jail for his involvement in the assassination of late Egyptian president Anwar al-Sadat.
Meanwhile, Ihab Sheha, chairman of the Salafi-oriented Asala Party, and a member of the banned, Muslim Brotherhood-led National Alliance to Support Legitimacy, said the bill was another step by the government to tighten its control on opposition.
"What Sisi is doing is expanding the scope of terrorism so as to be able to accuse whoever he pleases", Sheha stated in press statements on Wednesday. "He is relying on a group of questionable judges to apply that law", he added.
The Salafi Nour Party has also asked for the bill to be withheld for social debate.
"Haste in adopting the law could render it flawed and unconstitutional", the party's assistant chief for legal affairs, Talaat Marzouq, said in a statement on Tuesday.
In the proposed document, reporters are handed a minimum 2-year jail term for reporting information on counter-terrorism operations that are at odds with official statements.
Security forces would also enjoy expanded powers to use force while performing their duties without legal liability based on the proposed draft.
Prime Minister ibrahim Mehleb has defended the draft, saying it was necessary given the danges faced by the country in the current period.
Edited translation from Al-Masry Al-Youm