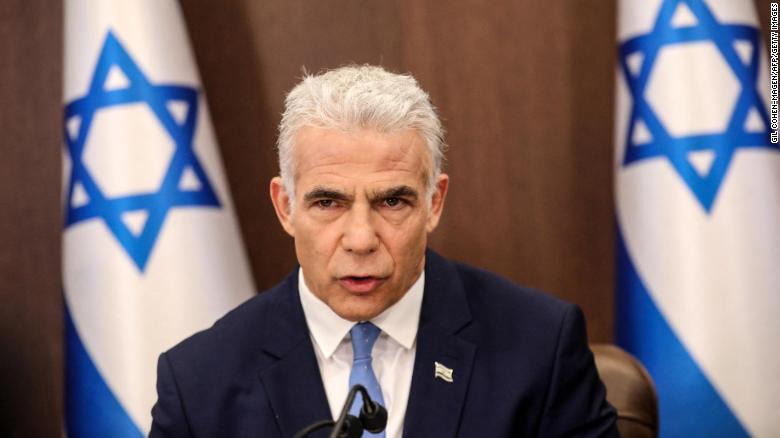 Israeli Prime Minister Yair Lapid canceled his participation in the climate summit scheduled in Sharm el-Sheikh, Egypt, after he lost in the vote counting in the 25th Knesset elections, Novosti news agency reported.
After the election results became public, Prime Minister Lapid canceled his trip to the climate conference in Sharm el-Sheikh next week, According to the Israeli radio channel, Kan.
The Israeli delegation to the conference will be headed by President Isaac Herzog.
The counting of 97 percent of the votes in the Israeli Knesset elections showed that the Likud party leader Benjamin Netanyahu's bloc won 65 seats out of 120.
According to the semi-final results, the Likud party alone won 31 seats, and in total Netanyahu's bloc won 65 seats, while the outgoing Prime Minister Yair Lapid's bloc won 50 seats in the Knesset.
By next week, Israeli President Isaac Herzog will receive the official and final results, after which he will start, on the basis of which, the parliamentary consultations in order to assign a new prime minister.
The United Nations Climate Summit will be held in Sharm El-Sheikh, Egypt, from 6 to 18 November.