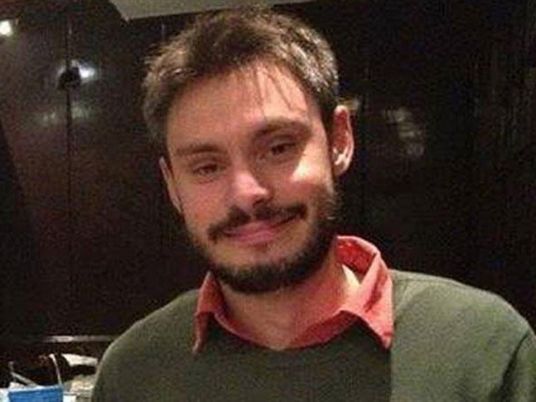 The delegation of the Italian Senate, which concluded its visit to Cairo on Thursday, expressed the desire of their country to restore strong relations with Egypt, considering the return of the Italian ambassador to Cairo in a matter of time.
Italy summoned its ambassador in protest against the killing of Italian researcher Giulio Regeni in February 2016 in Cairo.
The delegation arrived in Cairo earlier this week, headed by Chairman of the Defense Committee MP Nicolas Lattori.
The delegation ended its visit with a tour of the Egyptian Museum and the memorial of Italian World War II casualties buried in the famous tombs of Alamein.
Rai Italian TV channel broadcast statements by Lattori on Thursday, which stressed the need for accelerated judicial proceedings to reach the truth behind Regeni's death.
Some believe that things have been complicated recently, Lattori said, pointing out that his visit to Egypt was an important initiative to reveal the truth.
He expected things to go better, especially in light of the insistence of all Italian institutions and human rights organizations to reveal the truth.
Regeni, a 28-year-old Cambridge University PhD candidate, disappeared on January 25, 2016 in central Cairo as police came out in full force in anticipation of protests.
His body, bearing signs of torture, was later found along the side of the Cairo-Alexandria Desert Road.
Regeni had been researching street vendor trade unions – a sensitive political issue in Egypt.
Egypt has forcefully denied that its police were involved in his abduction.
Police officials at first suggested Regeni might have died in a road accident. They have issued scant information about their investigation.
An Italian autopsy showed that Regeni's body was covered with cuts and his bones were broken, indicating he had been hit with "fists, batons and hammers".
Egypt-Italy relations have deteriorated since Regeni's murder. Italy withdrew its ambassador to Egypt over the slow process and stilted investigations into Regeni's brutal murder, which experts and officials widely believe was the work of state actors – despite staunch denials by Egypt's government.
Reconciliation between the two countries, however, is on the table for now.
Edited translation from Al-Masry Al-Youm