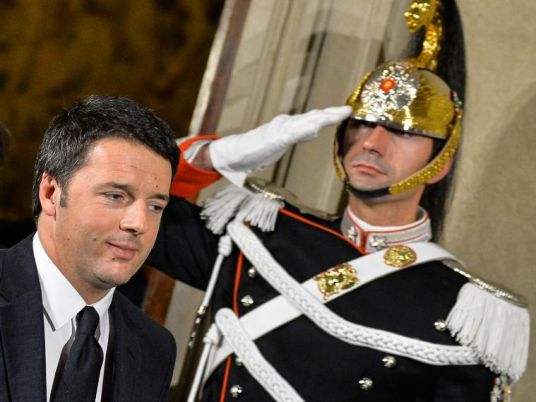 Italian Prime Minister Matteo Renzi said on Wednesday that Europe and other Western countries are likely to review their economic sanctions against Russia in coming months.
"It's clear that we have the same position as the entire international Western community… but I think that this package of sanctions will be reviewed, not in the next few hours but in coming months," Renzi said in an interview with Italian radio.
Italy prevented an automatic rollover of the European Union sanctions imposed after Russia's annexation of Crimea and its support of Russian-speaking rebels in Eastern Ukraine.
European leaders are likely to discuss the matter at a meeting in Brussels on Thursday, and EU and Italian officials have said they do not expect problems in renewing the sanctions that expire at the end of the year for another six months.