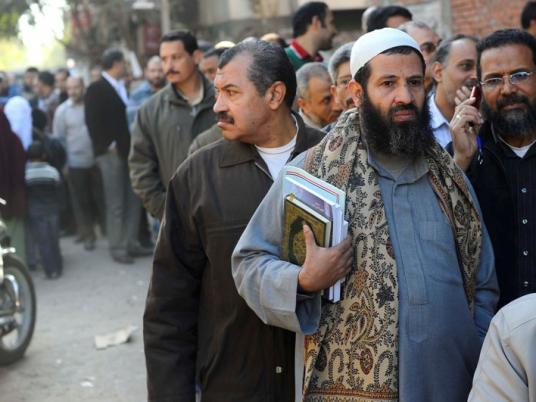 Al-Jama'a Al-Islamiya and its Construction and Development Party have officially announced boycotting the referendum on the Constitution after 75 percent of the group's general assembly members supported boycotting, while the rest 25 percent prefered to vote "no" so long as it guarantees transparency, integrity as well as international supervision will be available.
In a statement on Saturday, the Jama'a al-Islamiya said it will launch campaign to call on Egyptians to boycott the referendum considering that the constitution was written by "a secular, exclusionary and unelected group that sought to reduce role of the Islamic Sharia and cancel all legal and moral standards that preserve traditions of Egyptian families."
The group added that it believes "participation in referendum is full-fledged recognition of the coup, its legitimacy and oppressive practices. It represents acceptance of the rigging which will certainly occur."
In related news, the National Alliance to Support Legitimacy (NASL) will hold a press conference on Sunday to declare its stance on the referendum.
Alaa Abul Nasr, the party's secretary general, member of NASL, revealed coordination with the alliance to draw up plans to deal with the Constitution.
"The boycotting decision is an official one by the group and party to reject the constitution and there's no going back from it," Abul Nasr told Al-Masry Al-Youm. "A popular campaign will be launched at all governorates and squares through door-to-door campaigns to inform people about the disadvantages of the Constitution, There will be awareness campaigns and rallies to call on people boycott the referendum, in addition to staging million-man demonstrations on the days of the constitutional referendum in public squares and in front of polling stations," he added.
Edited translation from Al-Masry Al-Youm