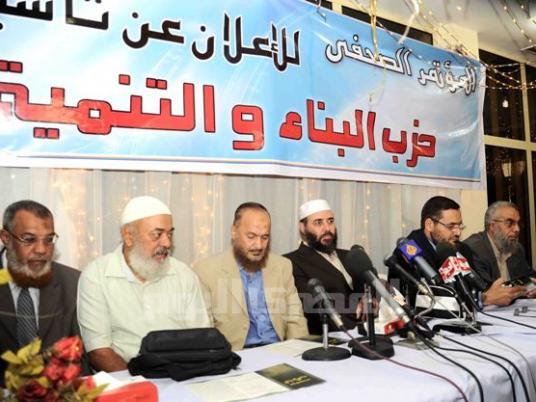 Candidates of the Construction and Development Party, the political arm of Jama'a al-Islamiya, will run in the upcoming parliamentary elections on independent lists, party leaders told Al-Masry Al-Youm Sunday.
Assem Abdel Maged, a party representative in the Shura Council, also denied media reports that its lists would include members of the now-disbanded National Democratic Party.
Abdel Maged said that while he prefers the party compete for seats independently, joining alliances has not been ruled out.
Party Assistant Secretary General Gamal Samak said the Construction and Development Party would compete for all seats and ruled out any alliances with the Muslim Brotherhood or Salafis.
"There will be 50 MPs from our party in the next Parliament," he said. "We aim to take 15 percent of the seats."
Edited translation from Al-Masry Al-Youm