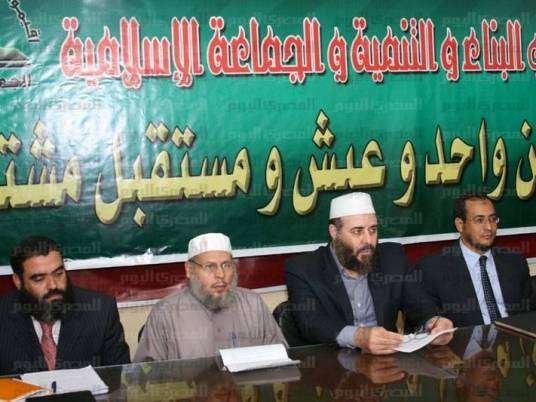 The Jamaa al-Islamiya and the Muslim Brotherhood condemned on Saturday the killing of six military personnel in Musturud saying it violated Sharia and aimed to create chaos.
The Jamaa al-Islamiya has repeatedly warned that resorting to a tough crackdown when dealing with political crises would lead to violence and counter violence and would put the country at risk, according to the group's statement.
The statement stressed that the security forces should not deal with peaceful demonstrations using unjustified violence in response as they have nothing to do with such incidents, it added. "A political solution for the political crisis in the country must be reached," the statement read.
The Muslim Brotherhood denounced as well Musturud incident in a statement Sunday morning denying any links to it. The statement called the fallen soldiers "brothers and sons on national duty" and described the incident as a "criminal aggression" and "wicked incident." It also called for identifying perpetrators and prosecuting them.
The statement condemned the armed forces' spokesperson Ahmed Ali's statement where he accused the Muslim Brotherhood of killing the soldiers. "This spokesperson wakes up every day to attribute all the crimes and misfortunes to the Muslim Brotherhood without investigation or evidence," the statement read.
The Muslim Brotherhood is keen to preserve the lives of citizens, their property, blood, and freedoms, the statement affirmed.
Six soldiers died on Saturday at 5am when a group of armed assailants shot at a military police checkpoint, according to military spokesperson.
The group that officials say was affiliated to the Muslim Brotherhood opened fire on the soldiers as they prayed at the checkpoint in Musturud at the beginning of the Cairo-Ismailia Road. Ali said the assailants also planted bombs next to the checkpoint to target any troops that would come to the point.
Edited translation from Al-Masry Al-Youm