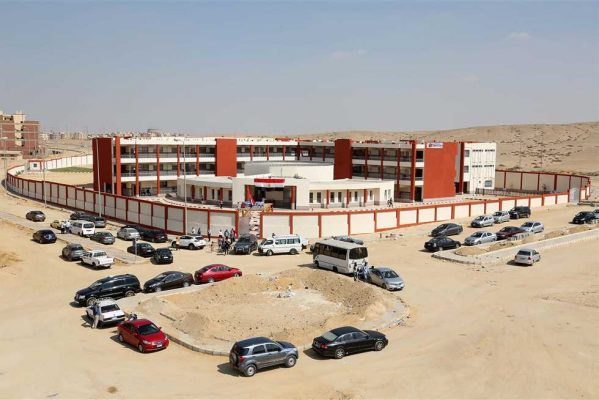 President Abdel Fattah al-Sisi said Tuesday that Egypt is keen to continue running the country's newly-established Egyptian-Japanese schools, which he expects will yield outstanding educational results.
During a session at the World Youth Forum entitled "Challenges and issues facing the youth of the world," Sisi said that the government will form committees to select outstanding students in the Egyptian-Japanese schools and provide them with all necessary assistance for their success.
Sisi praised the schools and hinted that he would personally monitor them to ensure they obtain the necessary support.
"I will back Japanese schools till they succeed," he asserted.
Meanwhile, the Embassy of Japan in Egypt denied that the Japanese government cancelled the Japanese-Egyptian school project after Egypt's Ministry of Education postponed their opening.
The Japanese government will continue providing the support required for opening the Egyptian-Japanese schools at the earliest time possible, the Embassy of Japan said in a statement on Wednesday. Such support may include offering expertise and development loans to Egypt, the statement went on to say.
Egypt's Ministry of Education announced last month that the opening of the Japanese-Egyptian schools would be postponed until all schools were completed and fully furnished. However, the ministry did not provide a time estimate for when the schools would open. The first semester of the schools was scheduled to begin this fall.
Edited translation from al-Masry al-Youm