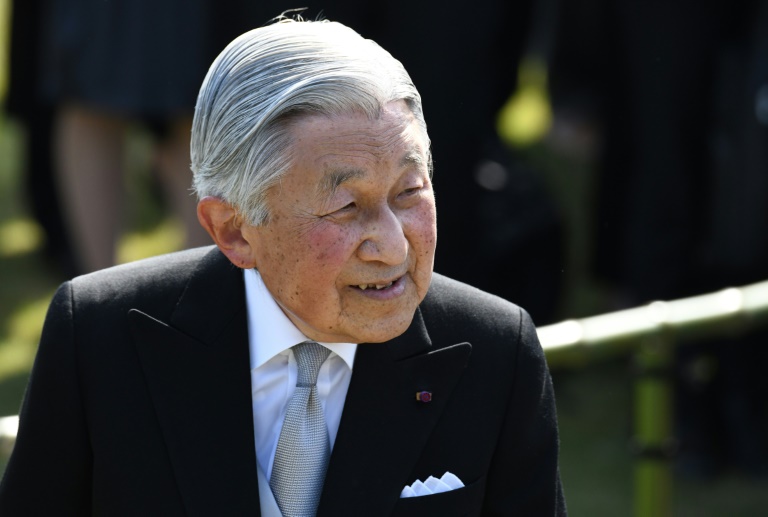 Japan's ageing Emperor Akihito cancelled his official duties for a second day Tuesday, after being treated for insufficient blood supply to the brain.
The 84-year-old shocked the country in 2016 when he signalled his desire to step down after nearly three decades in the job, citing his age and health problems.
Akihito has previously had surgery for prostate cancer and heart problems, and the state of his health is carefully watched in Japan.
A palace spokesman on Tuesday said the monarch "has a mild stomachache in addition to symptoms of vertigo".
"He will rest today… and postpone his official duties" he added, without elaborating on when Akihito would return to public life.
On Monday, a government spokesman said the monarch had been treated for cerebral anaemia, a condition resulting from insufficient blood flow to the brain, which caused vertigo and nausea.
Akihito is set to be the first emperor to retire — on April 30, 2019 — in more than two centuries in the world's oldest imperial family.
The status of the emperor is sensitive in Japan — a legacy of the massive Pacific war waged in the name of Akihito's father Hirohito, who died in 1989.
Akihito has embraced the more modern role as a symbol of the state that was imposed on the royal family after World War II ended. Previous emperors including Hirohito had been treated as semi-divine.