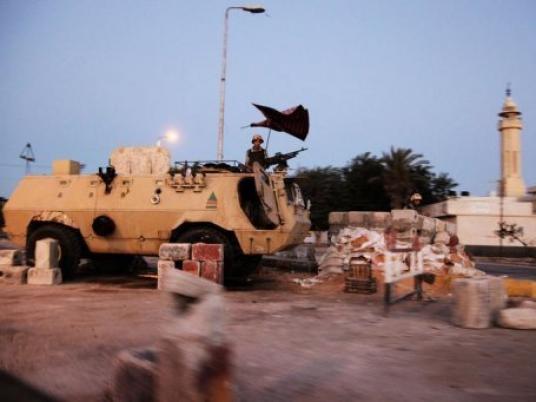 The as yet unofficial Peace and Development Party affiliated with the Islamic jihad movement accused President Mohamed Morsy Tuesday of ignoring the initiatives that its leaders have proposed in Sinai.
Peace and Development leader Mohamed Abu Samra told Al-Masry Al-Youm that the party plans to form a coalition to make peace between the Armed Forces and jihadis in Sinai.
Abu Samra expressed wonder at what he called "the lack of vision on the part of the administration and its disregard for all initiatives presented by the jihad movement and the Salafi jihadis to stop violence in Sinai."
"The presidency has not taken any move toward reconciliation or to stop the bloodshed in the Sinai between Salafi jihadi elements and the Armed Forces," he said.
"The Peace and Development Party is forming a new coalition, comprising elements of the jihad movement and other jihadi organizations. It will be responsible for achieving a reconciliation deal between the military and jihadis in Sinai, especially after a large number of parties were reluctant to achieve peace," said Abu Samra.
Abu Samra said some parties, that he did not name, wanted to maintain instability in Egypt by thwarting reconciliation attempts in Sinai. He added the movement would name those parties next week.
"The movement made a decision not to resort to violence or the use of arms at this stage, because we seek political activity," he added, stressing: "We will not allow the use of violence in the Sinai."
"The neglect of what is happening in the Sinai will necessarily lead to terrorism, and thus repeat the scenario of Jama'a al-Islamiya in the 1990s in Upper Egypt. But, the difference is that Sinai is an open area where the crisis will be difficult to contain," Abu Samra added.
Edited translation from Al-Masry Al-Youm