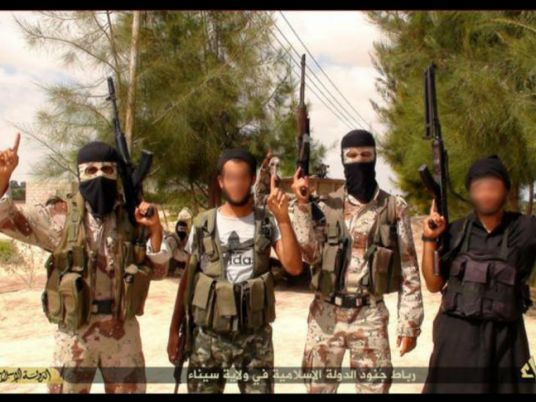 Egypt is hosting from Friday a three-day conference aimed at wooing foreign investors, while also shoring up global support for President Abdel Fattah al-Sisi in his fight against jihadists targeting the country.
US Secretary of State John Kerry arrived at dawn in the Red Sea resort of Sharm el-Sheikh for the conference which aims to attract billions of dollars into Egypt's economy battered by four years of political turmoil.
Sisi's government is struggling to stamp out an insurgency in the northern Sinai Peninsula and small-scale bomb attacks in Cairo that have targeted not only police but also foreign companies.
Conference consultant Richard Attias told AFP that "more than 30 projects will be unveiled, which can attract billions of dollars of investment."
General Electric, Unilever, British Petroleum, ENI and HSBC are among companies and banks that will attend.
Presidential guards and hundreds of policemen have been deployed across Sharm el-Sheikh, located in the generally secure south of the Sinai, with new checkpoints set up to thwart any attempt at a militant attack.
"If Egypt is stable — a country of 90 million people — this will represent the strongest bedrock of stability in this region," Sisi, who was elected after ousting Islamist Mohamed Morsi in 2013, told Fox News on Monday.
As one Western diplomat put it: "For Egypt this is not an economic event, but rather a political one."
– Call for unified anti-IS force –
Washington, which initially shunned Sisi over his deadly repression of Morsi's Muslim Brotherhood, has been forced to acknowledge that it cannot isolate the biggest military force in the Arab world while the Islamic State group pushes to extend its influence in the region.
Sisi has called for a joint Arab force to fight IS, which has seized large swathes of territory in Iraq and Syria, and is trying to extend its influence in Libya, which neighbours Egypt.
Washington said Kerry would meet Sisi during the conference to discuss the anti-IS campaign.
Egyptian authorities blame the outlawed Muslim Brotherhood for near daily bombings in Cairo and elsewhere that have undermined efforts to restore stability.
Hundreds of Morsi supporters have died and thousands more been jailed in a government crackdown.
And rights groups have accused the authorities of human rights violations as scores more have been sentenced to death after speedy mass trials.
Attacks in Sharm el-Sheikh are unlikely given the tight security, but jihadists from Ansar Beit al-Maqdis, the Sinai-based Egyptian affiliate of IS, could attack elsewhere or in the peninsula, analysts say.
But "a string of car bombs in Arish would effectively turn the narrative away from a successful investment conference and towards continuing concerns with insecurity," said Aaron Reese, researcher at Washington-based Institute For The Study of War.
El-Arish is a town on North Sinai's Mediterranean coast where security forces have been repeatedly targeted by deadly attacks.
– Investment law amended –
Against that backdrop, representatives from more than 80 countries and scores of regional and international organisations are attending this week's conference, but several officials have sought to downplay expectations, saying no major contract will be signed.
"The aim is to put Egypt back on the map of international investment, and send a message to the world that the country is safe and attractive," International Cooperation Minister Naglaa al-Ahwani said.
Reese said "they particularly want to return Egypt to the headlines in a positive way, to counter the negative headlines from the ongoing insurgency in Sinai and attacks in Cairo and elsewhere."
Projects in energy, transport, industry, telecommunications and housing will be offered for foreign investment.
To pave the way, Sisi amended the investment law Thursday to make it more attractive to foreign investment, which has plummeted since the 2011 uprising that ousted long-time president Hosni Mubarak.
It "adopts clear policies that will offer equal opportunities to investors through a transparent framework", presidential spokesman Alaa Youssef told AFP.
Among other things, it lays down guarantees for deals signed with the government and offers incentives to finance labour-intensive projects.
Egypt aims for economic growth of 4.3 percent in 2015-2016, compared with two percent annually since the anti-Mubarak uprising, while also reducing the budget deficit and bring down unemployment.