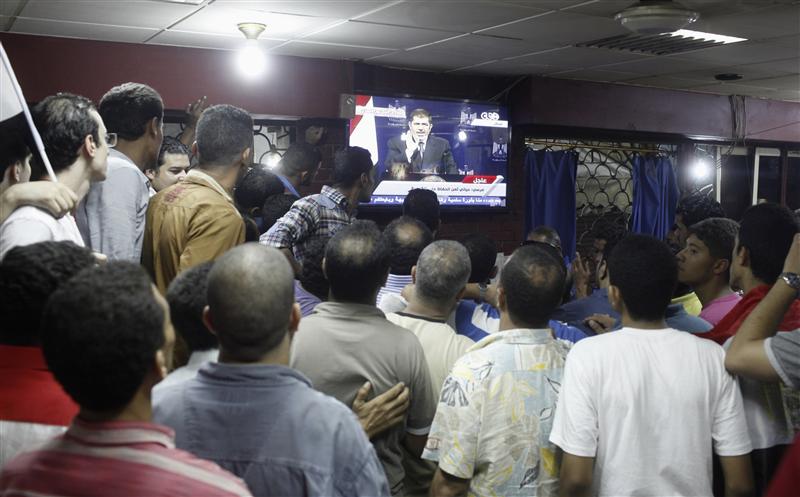 AMMAN – Jordan's Muslim Brotherhood on Monday condemned the "massacre" of 51 loyalists of Egypt's ousted Islamist president Mohamed Morsy and urged more demonstrations to restore him.
"We strongly condemn the massacre committed by the neo coupists that has clearly showed the truth about the bloody military coup," the Islamic Action Front (IAF), the political arm of the Muslim Brotherhood, said on its website.
"We hail the millions of people demonstrating to defend legitimacy and urge the great Egyptian people to continue their protests to foil the military coup and restore the elected president."
A senior medical official told AFP at least 51 people were killed and 435 wounded when shots were fired at them as they demonstrated at dawn against last week's military coup.
Egypt's army chief Abdel Fattah al-Sisi ousted Morsi on Wednesday and declared the head of the Supreme Constitutional Court, Adly Mansour, caretaker president.
Jordan's Muslim Brotherhood, the country's main opposition party, condemned the move, whereas King Abdullah II and the government congratulated Mansour.