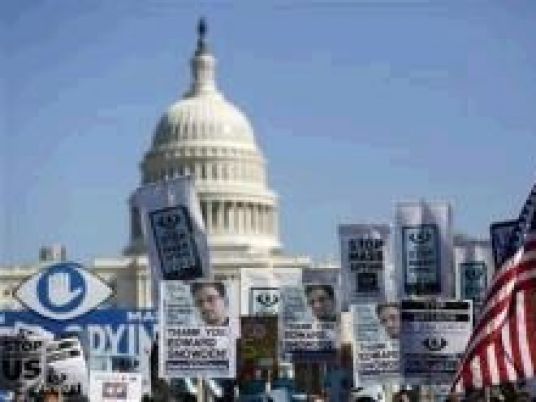 The Journalists' Syndicate Chairman Yehia Qalash filed a claim against Tahrir newspaper management, holding it responsible for the lives of journalists who are on hunger strike at the newspaper's headquarters for the fourth consecutive day.
A number of Tahrir newspaper journalists announced an open-ended sit-in at the newspaper's headquarters to object to their arbitrary dismissals. The claim said journalist Karem Mahmoud is suffering from health problems as a result.
Mahmoud filed an official claim with his hunger strike saying it was against the "unfair financial compromises the newspaper was forcing the journalists to accept".
Hala Saqr, one of the protesting journalists, said she was notified about her dismissal by the newspaper's management despite having a contract and despite being a Journalists' Syndicate member.
Saqr complained that the newspaper was pushing her to accept an unjust financial compromise.
Edited translation from Al-Masry Al-Youm