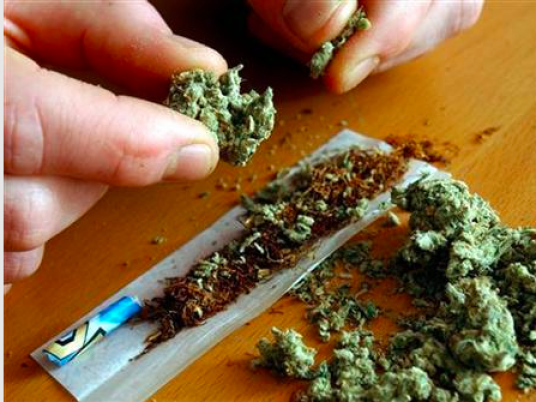 Suez prosecutors ordered the detention of a judge, his driver and an Egyptian-Polish woman who were arrested Wednesday in possession of 68 kg of cannabis,for four days pending investigation.
During investigation, the judge who is the head of a Sharqiya misdemeanors court, denied that the seized cannabis belonged to him or that he knew anything about it. He said the cannabis belonged to the driver and the woman.
The woman, meanwhile, accused the judge and the driver of transferring the cannabis from Sharqiya to a man in Ras Sedr in return for LE20,000.
The prosecution charged the judge with the possession, transfer and trafficking in drugs, while the driver and the woman were charged with contributing to the crime and covering up the main suspect.
The prosecutors listened to the testimonies of the driver and the 19-year old half-Egyptian half-Polish female student at Zagazig University who accompanied the 35-year old suspect.
The Supreme Judicial Council lifted the judge's immunity Wednesday to start interrogating him.
According to investigations, sniffer dogs uncovered the drugs while inspecting the car at Shahid Ahmed Hamdy Tunnel, due to the cannabis odor.
Police officers suspected the car after dogs started barking continuously and refused to move aside from the car. They then asked to inspect the car and the suspects personally.
A claim was filed with the incident and the cannabis was seized.
A security source told Al-Masry Al-Youm that the judge was on his way from Sharqiya to South Sinai.
The source added that
four mobile phones and one licensed weapon had been found in the judge's possession.
The suspect was arrested at a checkpoint set at Shahid Ahmed Hamdy tunnel by the Suez police.