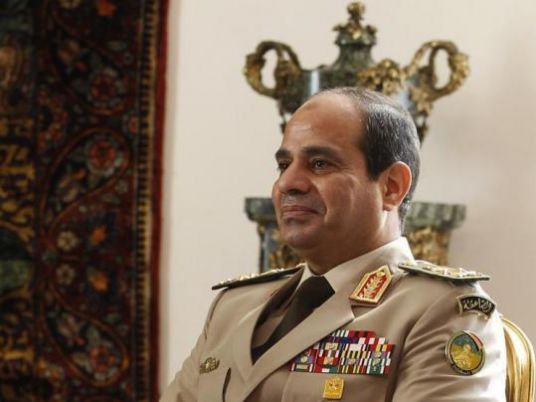 Judicial sources from High Elections Commission (HEC) indicated to impossibility of holding presidential elections in February or March saying it's likely to take place by mid- or late April.
The sources also added that the second half of February will witness calls on voters to cast ballots, adding that the date would be the final for Defense Minister Abdel Fattah al-Sisi to quit his position, in case he wanted to run for presidency.
The commission will not start procedures for elections before 18 February, according to article no. 230 of the constitution, which states that first elections, either parliamentary or presidential, should start within no less than 30 days from approval of constitution, the sources told Al-Masry Al-Youm.
The main anticipated legislative amendments over the coming period will be about allowing expatriates to vote in presidential elections, the sources said referring to strong trend within the committee to hold expatriates voting ahead of local voting.
Regarding nomination of Sisi to presidency, the sources said, "If the defense minister wanted to run for presidency, he should resign before Supreme Presidential Elections Commission calls on voters to cast their ballots, expected by second half of February."
HEC source earlier told Al-Masry Al-Youm that upon decision of Interim President Adly Mansour to amend the roadmap, the commission, which supervised the referendum and was going to supervse parliamentary elections, will stop its work on preparations for parliamentary elections and update the voters database.
The source also said decisions of the Supreme Presidential Elections Commission will not be immunized according to the new constitution and hence decisions of the commission will be ordinary and be reviewed by Administrative Court.
The commission supervising presidential elections will be headed by president of the Supreme Constitutional Court, the source said.
The best decisions by president on Sunday, according to the sources, was amending the law on exercising political rights in order to conform to the new constitution.
Edited translation from Al-Masry Al-Youm